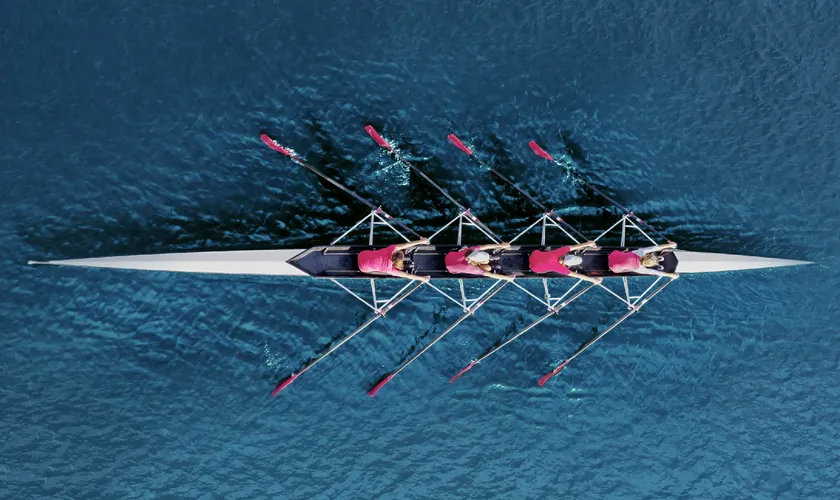 Get to the next level with Continuous performance management
Empower your teams to take control of their own development and keep them aligned with Mirro, the human-centered performance management platform.
Give the reins to OKRs
Continuous performance management is all about promoting, evaluating, and improving team performance so that people feel in control of their development and can call the shots.
So Mirro makes the entire process seamless. For example, your staff can see all your organization objectives inside the platform and decide how to best contribute to team efforts.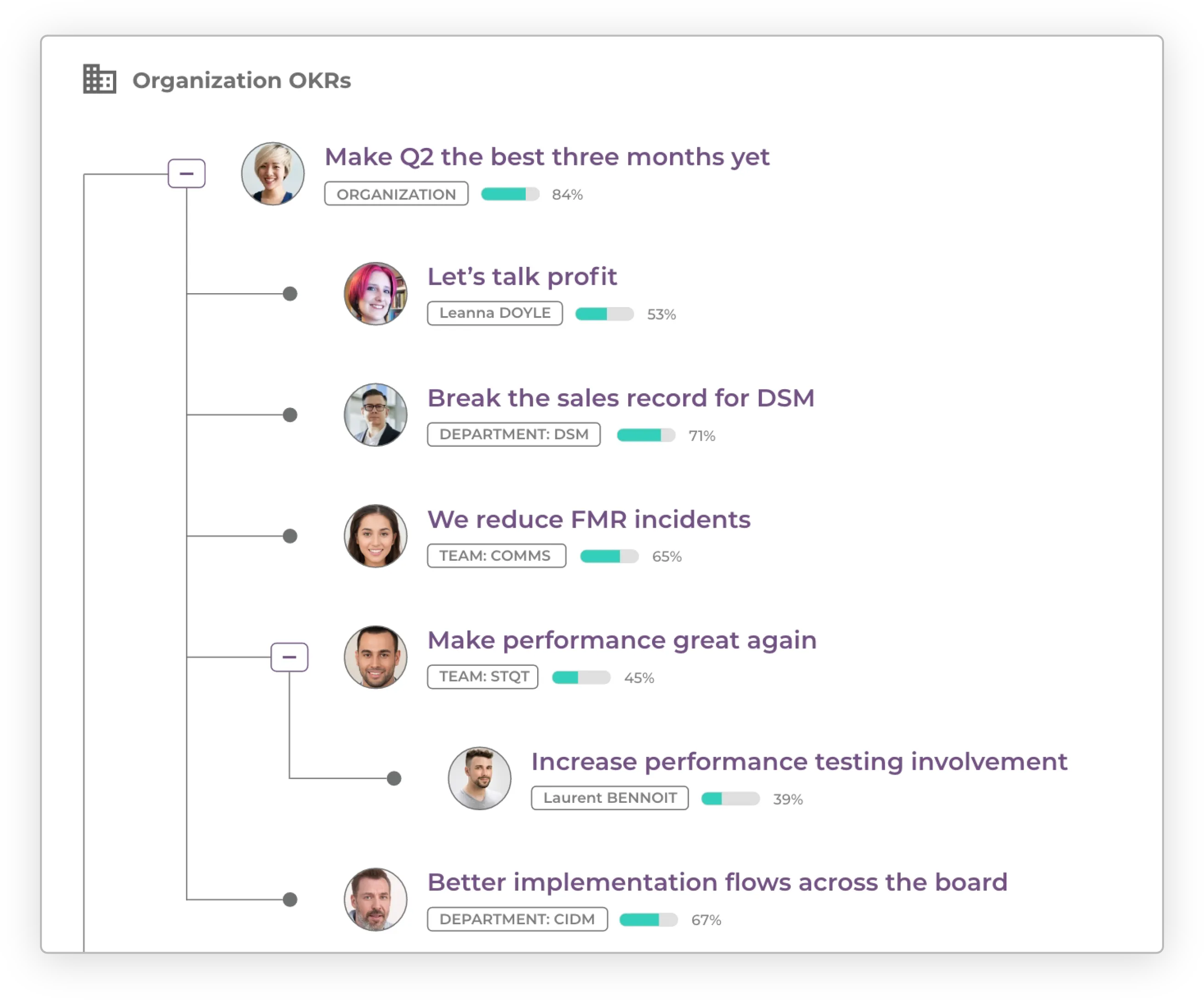 Support self-management
If your performance reviews are currently a mix of spreadsheets and unchartered chaos, you know it's time to turn it around. And Mirro is engineered to help you do just that.
Give the gift of autonomy, and empower your people to report on their progress effortlessly.
Performance reviews have never been this easy to handle, thanks to the Mirro dedicated modules!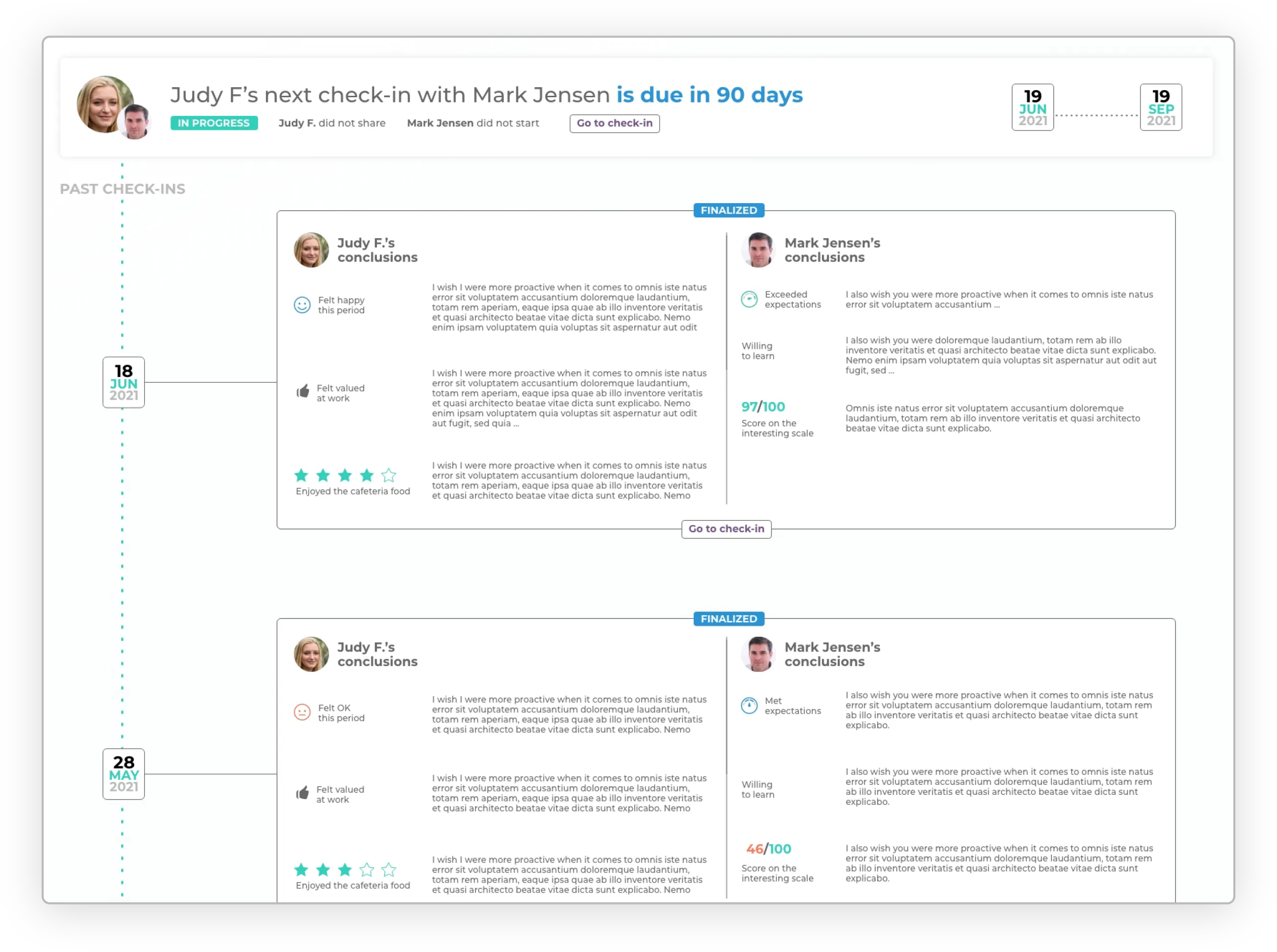 People
are
2.6
more likely to report
being happy
when they're satisfied with their company's flexibility
*according to LinkedIn's 2022 Global Talent Trends Study
Fuel transparency and autonomy
Individual and collective growth can only happen when the way you work changes for the better. And transparency and autonomy are key ingredients here.
That's why Mirro helps people better understand and
visualize their position inside the company. Sprinkle some autonomy over this, and they get the ability to build the future they want.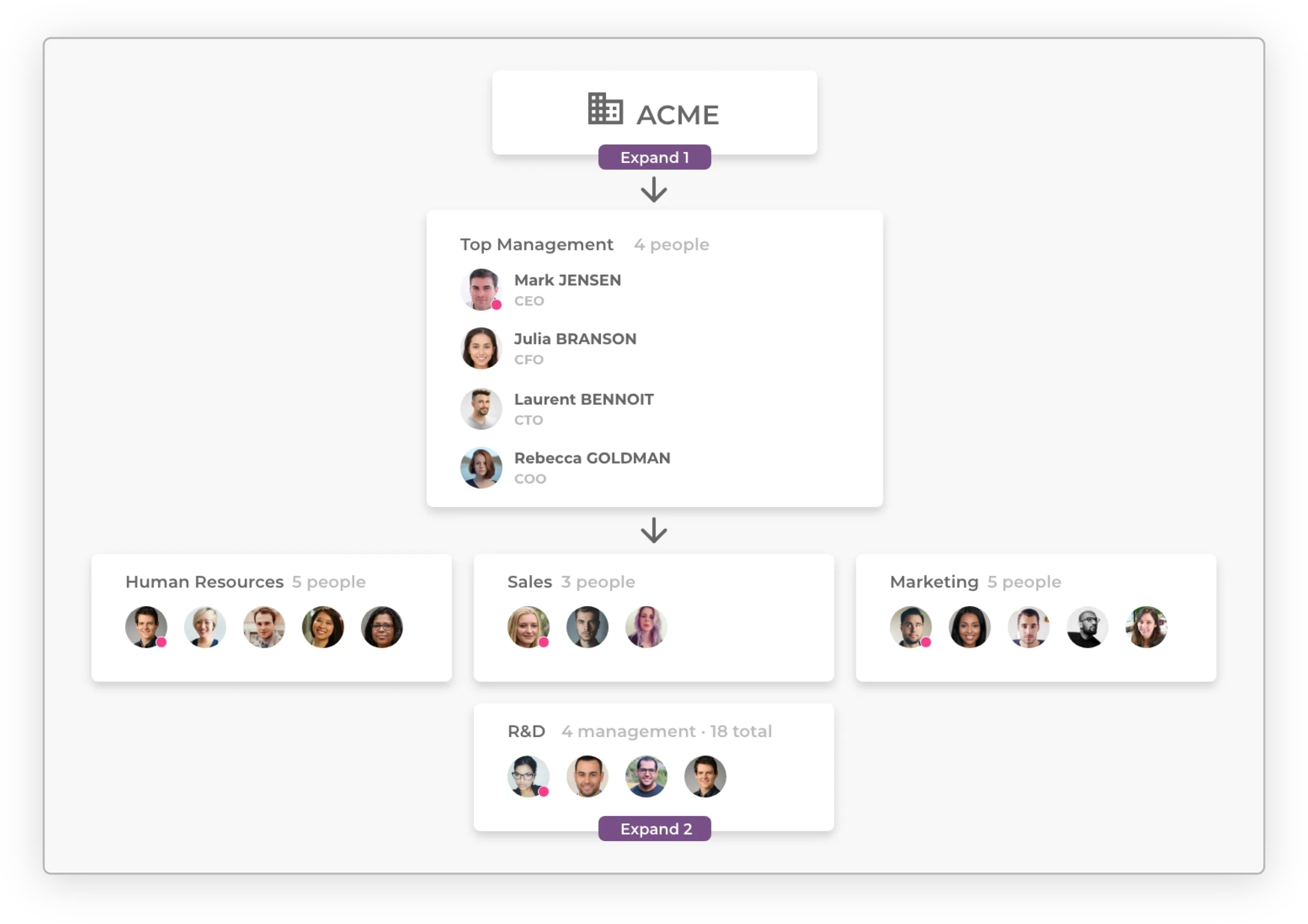 Track everyone's progress
Switching to continuous performance management doesn't mean you have to fly blind. Instead, Mirro helps you keep an eye on things and feeds you all the information you need to track your business's progress.
Thanks to Mirro's analytics, you can evaluate manager-employee relationships, track individual performance trends, and even set strategies for improvement! Intrigued?