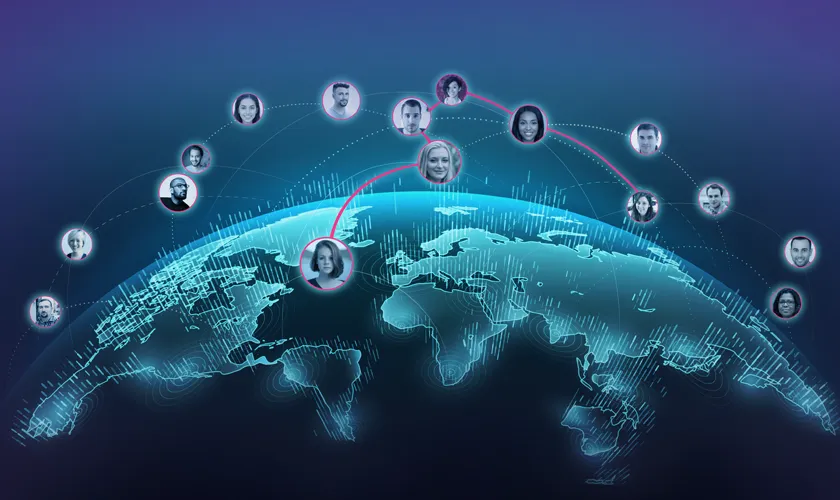 Boost visibility in your
hybrid workplace
When you feel like you're flying blind because your team is distributed and growing fast, Mirro's there to show you the way.
Cater to the modern professional
There was a time when going to work and doing your job were synonyms. But as office-dwellers turned into work-from-anywhere fans, a shift occurred. Distributed teams now yearn for deeper connections, recognition, and engagement.

You can address all of these with Mirro, the performance management platform that gives managers and teams more visibility and unity than ever before.
Fuel connections and recognition
Mirro sets the stage for people to be able to celebrate their success, share the limelight, and get the recognition they deserve. The Activity Feed keeps everyone up to date with achievements, kudos, and work anniversaries.
This way, Mirro drives a deep sense of community even between departments that don't usually collaborate.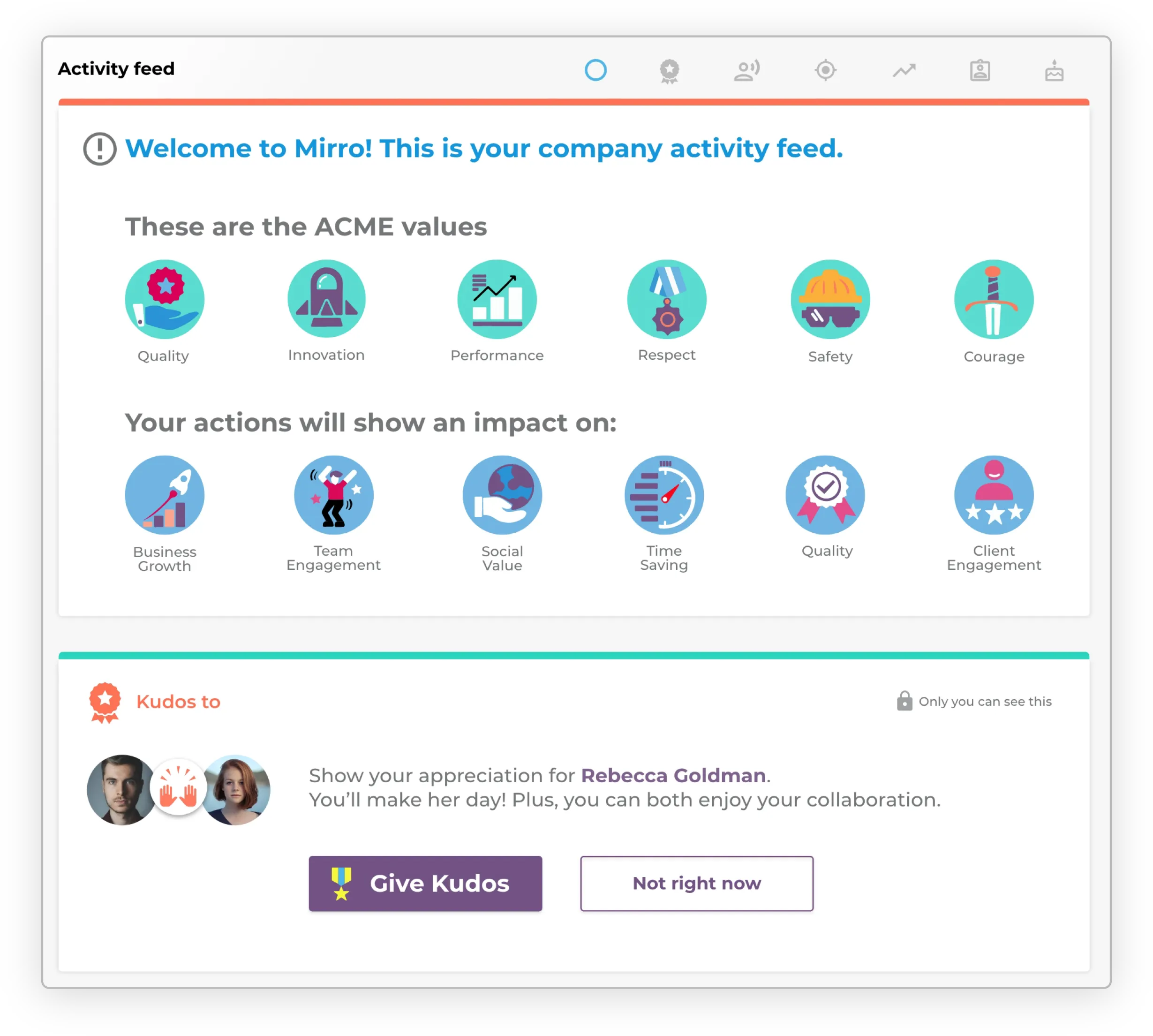 Statistically, only
1 in 3
people have received recognition or
praise for their work in the past week.
*according to Gallup's study: Employee Recognition: Low Cost, High Impact
Keep everyone in the know
Engagement thrives on knowledge and visibility. So Mirro is designed to let teams see how company-wide goals translate into personal OKRs and understand the impact they're having. This bird's-eye view helps everyone stay on the same page as progress is made and milestones are reached. Plus, nothing compares to knowing the why behind your efforts.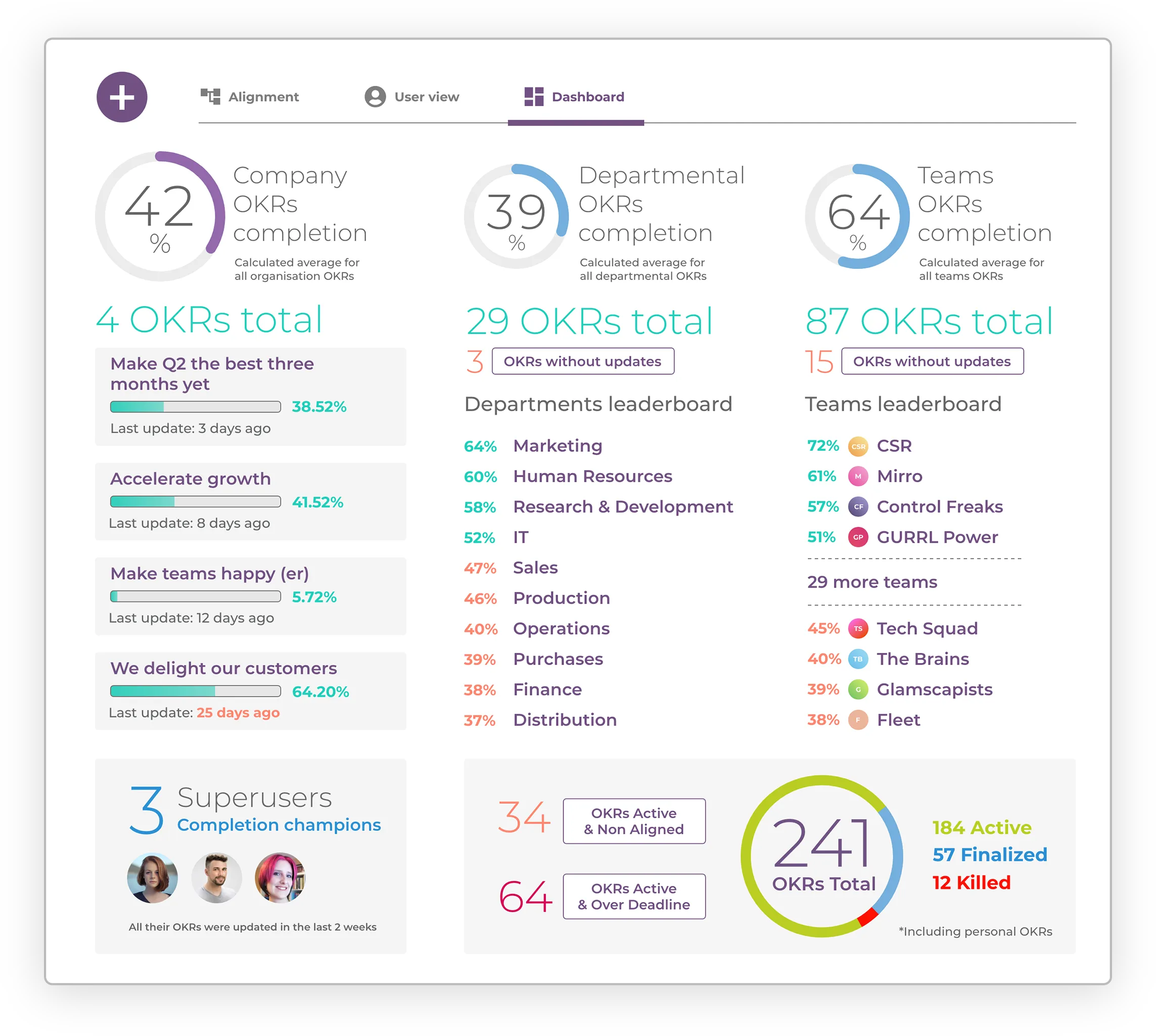 Harness the power of feedback
A hybrid workplace comes with the challenge of establishing solid collaborative, flexible, and efficient flows. And being able to ask and give feedback freely is one of the key components of building this experience.
To set you up for success, feedback isn't restricted to employees using Mirro in their company. Even clients and collaborators can be invited to speak their minds and help spot and remove obstacles. Win-win for everybody!
Get the analytics you need
As a manager, gathering the data to inform your decisions can be tricky. And it gets even more complicated when it comes to distributed teams. So Mirro gives you access to sleek sets of realtime analytics. Identifying high-performers, getting a grasp on people, leave & attendance, or evaluating diversity won't be a guessing game for you anymore!