Build High-Performing Teams
With an HR Analytics Software
Your People Will Love
Mirro offers the tools to foster a thriving culture, drive retention, and keep everyone aligned with the company's values.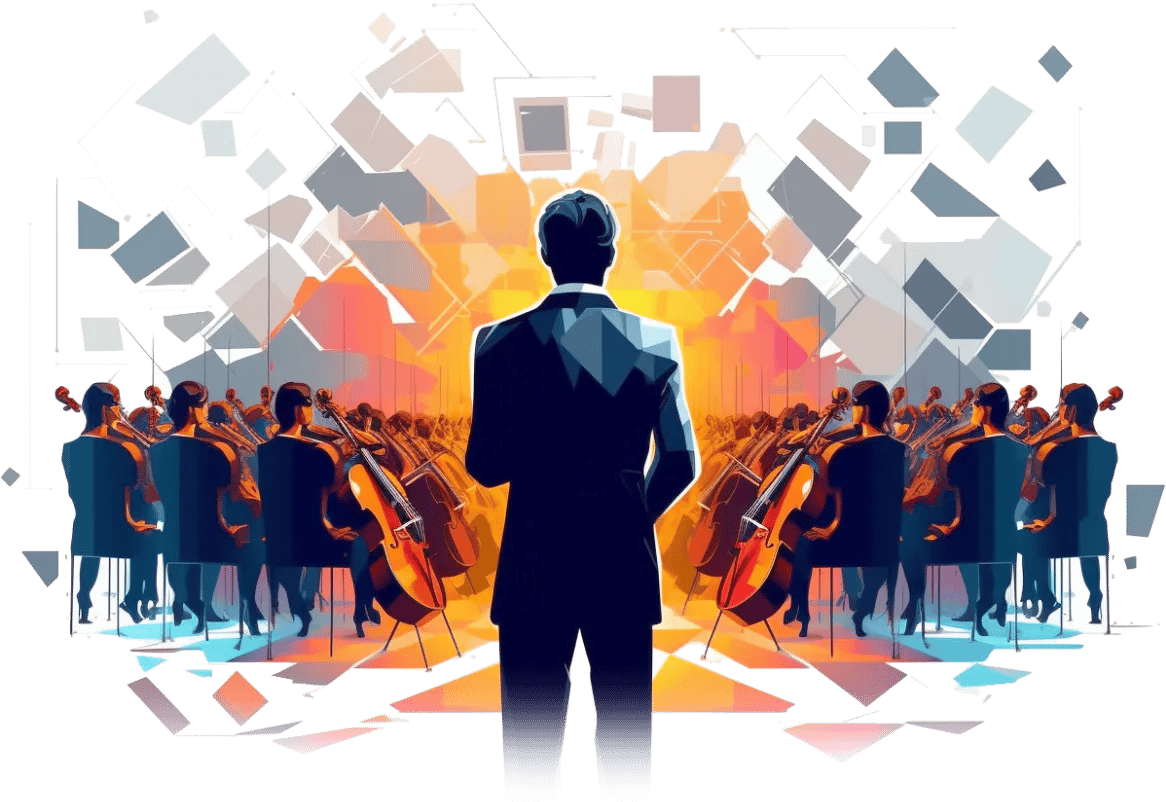 When your people grow, so does your company
Be in tune with your people as workplace culture meets strategy in an HR analytics software. Boost talent retention and performance, and keep your teams happy & productive teams wherever they are.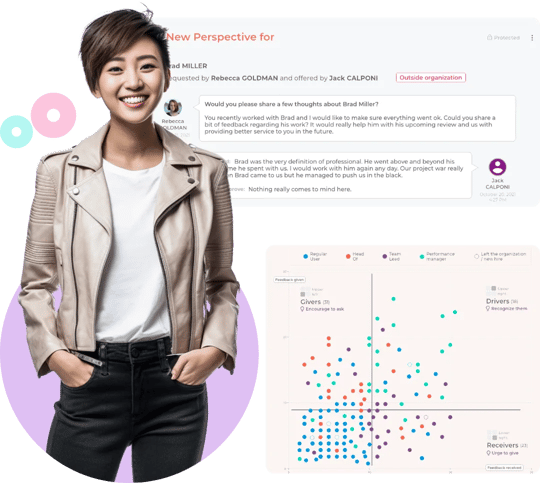 Preempt disengagement and retain
Put the "social" and "community" back into work relations and teamwork. Gain timely feedback and insights on how individuals engage, excel, connect, and belong.

Reduce the cost of time-to-onboard;

Identify attrition risks by spotting absenteeism and presenteeism;

Ensure pay fairness across the entire company with compensation management and analytics;

Make data-driven decisions for your people strategy based on ongoing feedback.
Grow your business, retain, and motivate your employees with a single people analytics platform. Executives using an HR analytics software like Mirro report 50% better employee retention than the market average.
Maximizing productivity has never been easier
Empower meaningful team purpose and support self-management. Align and interact on OKRs in a digitally effortless and fun way to inform and continuously progress.
Align your company with OKRs and link them to individual growth plans;

Analyze manager-employee relationships and individual performance trends;

Address gaps in employee engagement;

Recognize and reward employees for fostering a sense of belonging.
Engaged teams deliver better results. Mirro gets teams a 16% increase in productivity driven by employee engagement and recognition.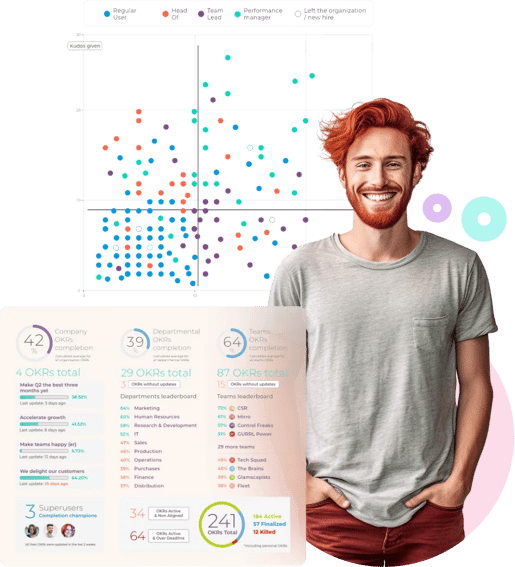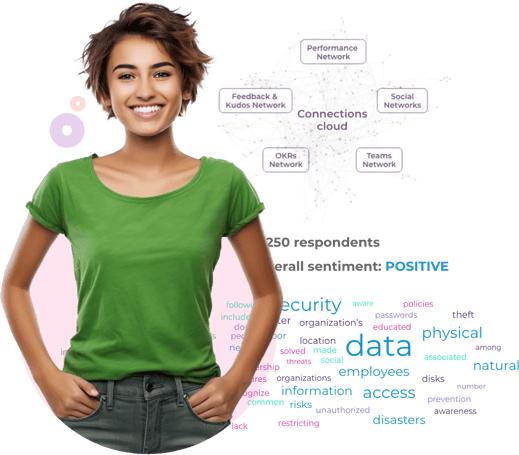 Build strong company cultures. Never fly blind
Our HR analytics platform empowers executives to drive business growth and make informed decisions while building and strengthening culture. Enable an easy, safe space that gives
everyone a presence and voice from wherever they work, shining a light on their activities and accomplishments.
Develop managers' ability to make their teams excited about the company values;

Use state-of-the-art data in succession planning;

Simplify the process of building a feedback-friendly culture.
Watch your people succeed
as your company scales


Explore the Mirro Resources
Mirro is loved by users worldwide