Build a Thriving Workplace With Mirro Culture Software
Create a workplace that brings your people together with Mirro, the leading company culture software.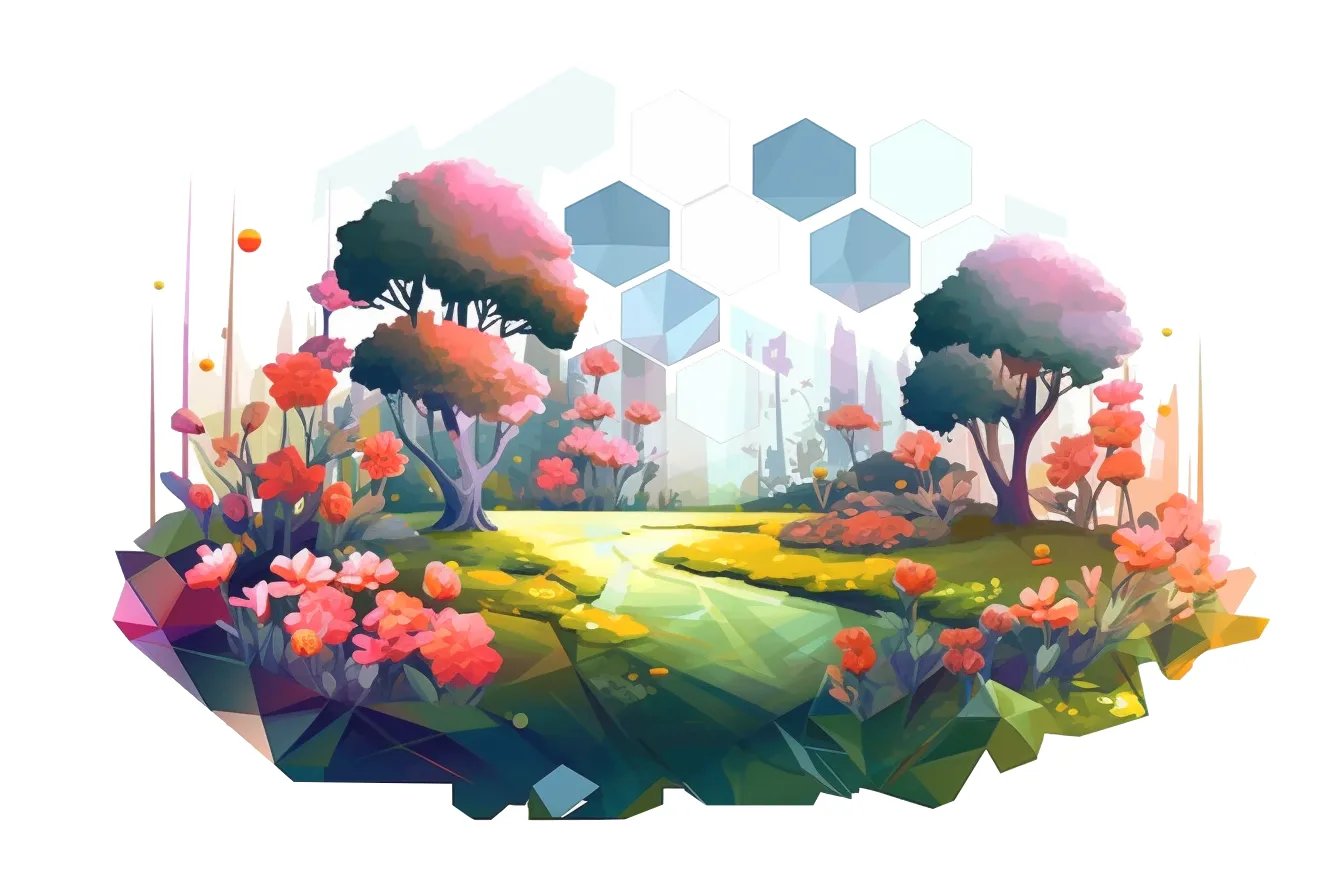 Amplify your workplace culture with Mirro
Cultivating a friendly, welcoming, and collaborative culture is challenging, primarily when your people work in global, hybrid, or remote settings. Let Mirro culture software take the stage and assist you in building and growing your workplace culture.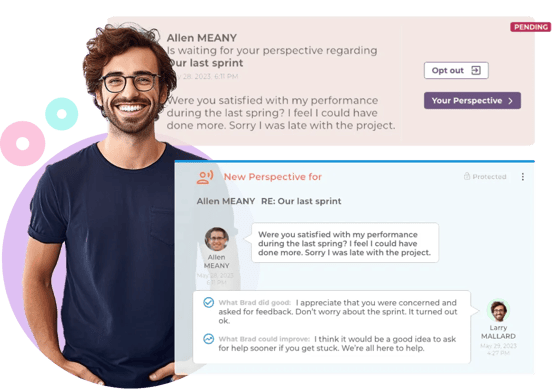 Cultivate psychological safety driven by continuous feedback
89% of people believe that psychological safety in the workplace is essential. With Mirro, you can create, measure, and grow a feedback-friendly culture where people can openly express themselves without fearing retaliation
Request feedback for you or a colleague from anyone in your organization or outside of it;

Give feedback freely to show your appreciation or provide guidance on what could be improved;

Determine whether your company is feedback-driven and involve everyone in the process.
Recognize results and
celebrate success together
Recognition increases employee engagement, productivity, and performance by 14%. Grow a culture of recognition with Mirro, the leading company culture software, all while increasing employee satisfaction and retention.
Shine a light on the team and individual accomplishments with public Kudos;

Encourage recognition by endorsing company values, business outcomes, and unique skills on people's public profiles;

Bring company values to life with custom impact measurements people can bring.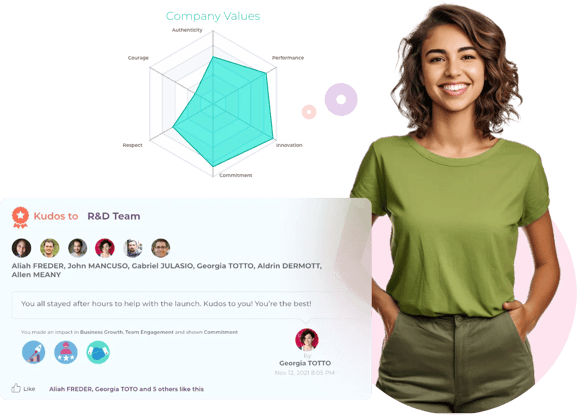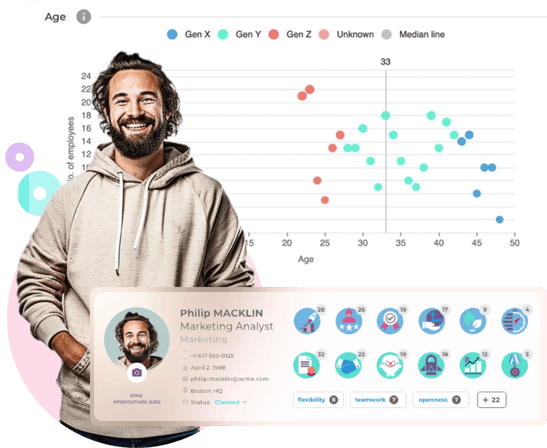 Embrace individuality and give everyone a voice regardless of their location
Creating a robust, cohesive company culture is challenging, especially in hybrid or remote settings. Bridge the physical gap with Mirro and ensure everyone feels welcomed, is treated fairly, and is supported to succeed in their role.
Invite everyone to fill in their profile overview with personal info, hobbies, and bio to help people get to know each other better;

Build an inclusive and diverse culture by discovering age, generational, and gender distribution;

Create a transparent and equitable workplace by implementing fair compensation practices with Mirro's compensation management tool.
Build a strong community and foster a sense of belonging
People who experience belonging in the workplace are 3x more likely to look forward to coming to work and 5x more likely to want to stay at their company for a long time. With Mirro, you can enable a safe space by having
a single hub for engagement and collaboration.
Help newcomers integrate more easily into your culture and feel welcomed;

Encourage open communication by congratulating colleagues on work anniversaries, birthdays, and promotions;

Get to know everyone with Mirro's People Directory and Organizational Charts;

Learn about people's interests and the relationships between teams and departments.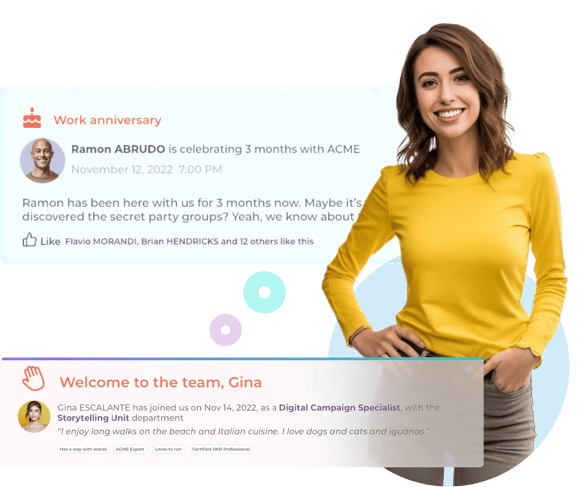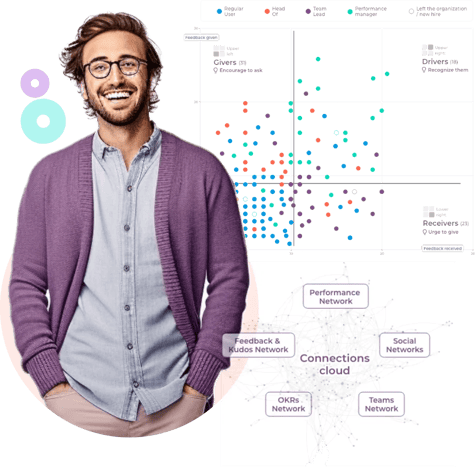 Be in tune with workplace morale
Understanding how people interact and engage is essential for cultivating a warm and welcoming environment. Mirro provides a unique overview of your culture through powerful analytics.
Discover the connectors, outliers, and secluded teams in your company, and take immediate action to preempt disengagement;


Identify the employees who embrace feedback and those who have yet to embrace it and guide them through the process;

Find out who needs praise and acknowledge those who drive recognition.
Bring your company culture to life


Explore the Mirro Resources
Mirro is loved by users worldwide