Speed Up Your Development
With an Engaging Employee
Management Software
Our employee experience platform helps you level up your career within your organization.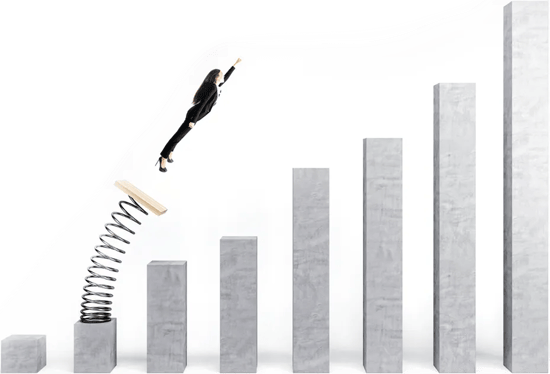 Build relationships, purpose, and performance
The Mirro employee management software empowers team members to keep track of their performance and growth while building meaningful relationships.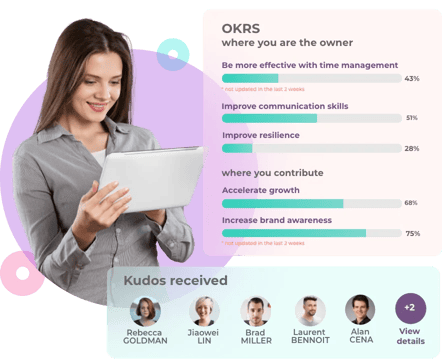 Make an impact in your organization
Built with clarity and transparency in mind, Mirro helps you better understand your organization in order to contribute to the success of your team.
Align to company, department, and team objectives;

Understand your company values and the business impact of your actions;

Be visible and get recognized for your achievements.
Accelerate your career growth
Mirro helps you take control of your success and find development opportunities by sharing, tracking, and getting recognized for your work.
Get continuous feedback from your peers and managers;

Track your progress, review your results, and plan for the future with periodic performance check-ins;

Make long-term personal growth a priority with OKRs.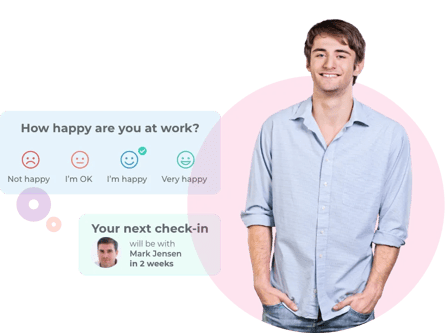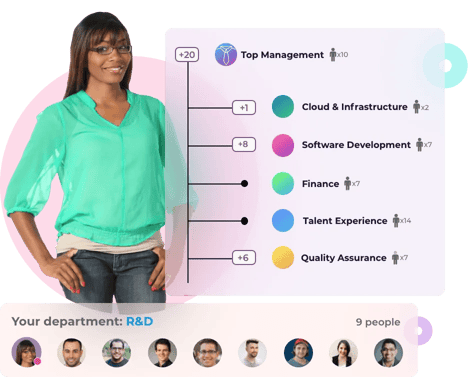 Deepen connections & engagement
Our employee performance management software brings everyone together by encouraging a sense of purpose and stimulating community belonging no matter where you work from.
Celebrate career milestones and anniversaries with your colleagues;

Get to know your team members and easily onboard newcomers;

Quickly understand your organization and who's who.
Save time with a self-service HR software
Mirro helps you plan your holidays by keeping track of leave, flexi-time, and work away requests in a single platform.
Easily request leave & flexi-time and keep track of your holidays;

See when your colleagues are on leave to avoid any overlaps;


Request for Work from Home and automatically add the info to the company calendar for extra visibility;

Keep all your employment documents in one secure place.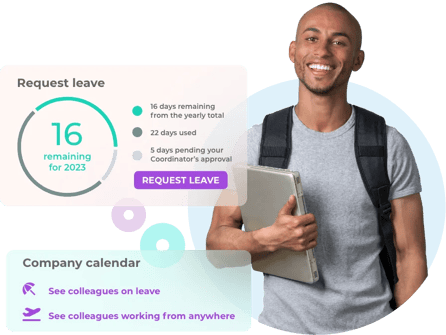 Take your career to the next level

Explore the Mirro Resources
Important workplace and team information are at my fingertips all the time. Documentation, objectives, hr tools, and valuable feedback are all accessible in one platform. As a remote worker, the biggest benefit is seeing the big picture. Initially, I often felt isolated, now I'm starting to get to know other teams apart from my own.
Eniko Szucs
Senior Customer Relationship Agent
Helps me keep the track of everything I do or my colleagues do. I can book my holidays online. The design is very friendly. Helps with planning my free time and holidays.
Not stressing out to write down somewhere how many paid days I have left. I can keep track of the time I spent working.
Madalin Gavrila
Telesales Representative
Mirro is loved by users worldwide