Technology
High performance, scalability, efficiency,
ease of use, and future-proofing.
Our architecture is constantly evolving to drive efficiency & scalability.
We aim for flawless code and operational excellence.
From real-time analytics to unpredictable traffic, we're happy to report there's nothing we can't handle.
Our Engineering team members are highly skilled, making Mirro better for you day after day.
Our head's in the cloud.
At our heart, we're a Software as a Service company with years of experience developing cloud-based apps. Google Cloud powers Mirro, and we use it to turn our ideas into innovative products.
Mirro has a team of certified specialists:
…and is available in several languages: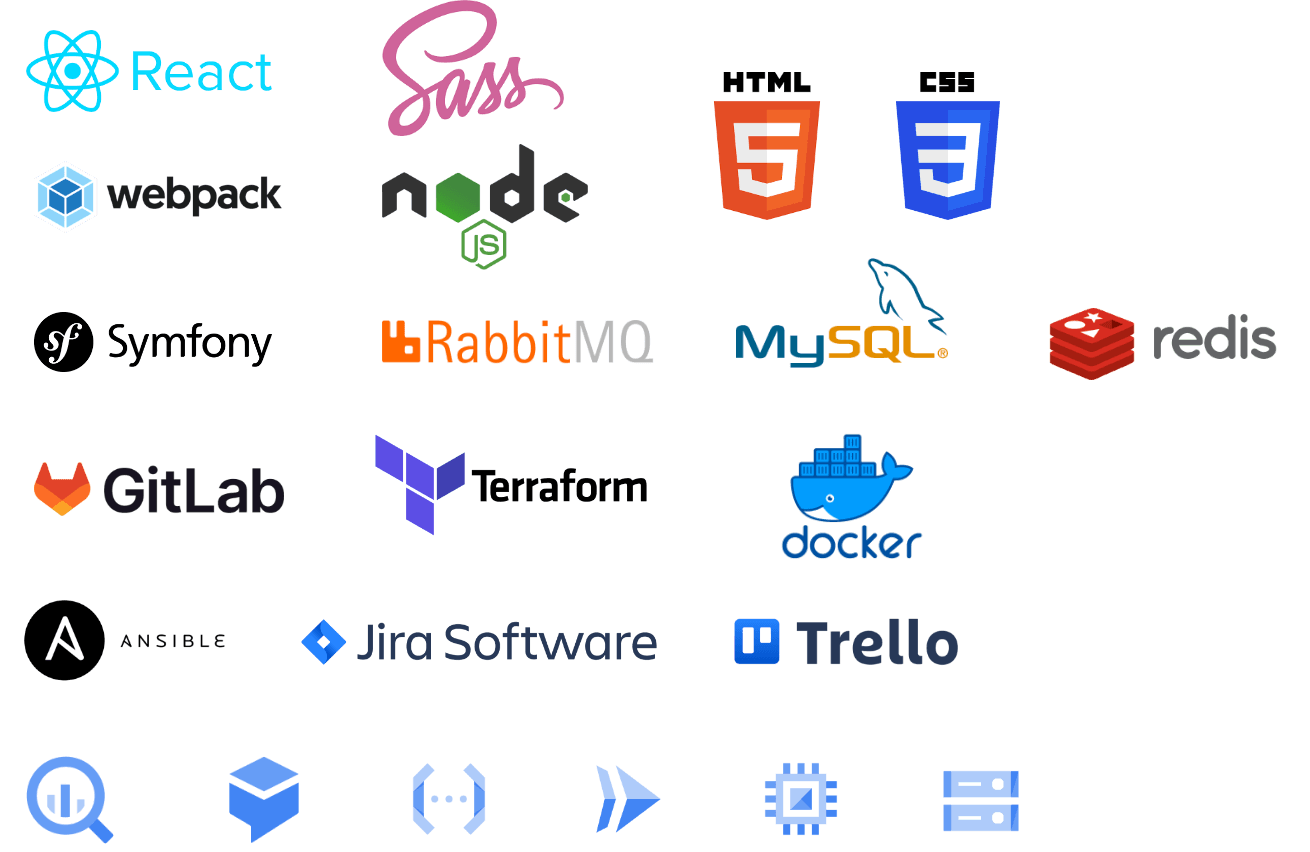 Our tech stack
Look under our hood, this is what you see.
Our front-end development is powered by ReactJS, Webpack, SASS, HTML5, CSS3, and NodeJS.
When it comes to back-end development, Symfony, RabbitMQ, MySQL, and Redis serve us well.
If you're wondering about our web development tools, it's GitLab, Docker and Ansible getting us in front of you.
To make all the magic happen, we rely on some nifty tools: BigQuery, Dataflow, Cloud Functions, Cloud Run, Compute Engine, Cloud Storage and Cloud Armor. Mirro's at the top of our list, no surprise there, right? We also use JIRA and Trello. You should see our boards; they're a thing of beauty.
Everything about Mirro is self-serviced and self-provisioned.
You can get your team on board in a matter of clicks, and the app is good to go right away! All you need is a browser and an internet connection.
Growing pains are real. But we always have your back, no matter if you've got 30 or 300 people on your team.
Plus you never have to worry about hardware investments with us, because there are none.
With so much real-time data aggregated by Mirro, it doesn't take long for insights to light your path forward.
Future-proofing you with our tech and analytics is one of our specialties.
We're GDPR-compliant, we have strong privacy policies in place, and the technology to keep you secure.
Whatever you do with Mirro, it's your business and yours alone.
Add performance to your workflow
Thanks to our tech stack and dedicated team, with Mirro you can: