CASE STUDY
Hochland Romania Builds
a
Culture of Transparency
and Recognition with Mirro
Hochland is a renowned cheese producer with an international history of over 90 years, a family business that has brought people joy since 1927. Today, Hochland has a presence in over 30 countries and is a market leader in Romania, where it runs two local factories.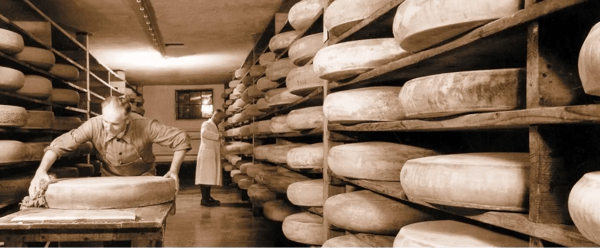 For Hochland, transparency, recognition, and alignment between individual growth and business objectives are critical in shaping a thriving culture. Let's see why Hochland Romania decided to select Mirro as a trusted partner in a new journey.
A company that cares for
transparency, recognition,
and alignment
Hochland puts a great emphasis on promoting a workplace culture that considers the interests and requirements of all generations. With a culture based on trust and transparency, Hochland encourages creative freedom, independence, and personal initiative. Learning from mistakes, resolving conflicts, and turning them into opportunities are all welcome when you work at Hochland.
The challenge
Hochland's primary challenge was caused by the COVID-19 pandemic, which created a barrier in employees' communication, collaboration, and relationships. As a result, the company wanted to create a new appraisal process to see how different generations of employees embrace this new culture of recognition. Hochland is also looking to switch to continuous performance management, where people feel in control of their development.
Additionally, Hochland runs a culture survey every three years to take the pulse of its people and better understand their wants and needs. One of their employees' primary desires was a more transparent organizational culture that translates into the company's mission and objectives.
Hochland was looking for a way to make digital interactions more meaningful. To achieve their objective of creating a culture of complete alignment, where transparency, recognition, and interaction are the core elements, Hochland wanted to find the right HR software system.

Our main challenge was caused by the pandemic that drove us a bit away from each other. So, we looked for a way to interact digitally. Therefore, I found the Kudos feature ("Apreciere" in Romanian) very useful. We have been working with new performance management system since 2017, leading the way for a team performance process. We've received feedback from our colleagues that there is a need for an individual appraisal component as well.

Since 2021, we have been in the process of building a continuous performance management process. In Mirro, we saw the potential for gradual development: appraisals, OKRs, outlook, and development plans.

Andreea Puiu
HR Manager
Hochland Romania
The solution
A first step forward: Mirro
Mirro was the right tool to address their organizational transformation initiative and reach their goals.

Hochland chose the Mirro platform for its capabilities and easy-to-use features that help promote a culture of recognition, align with organizational performance objectives, and create a visible hybrid workplace that deepens connections and engagement.
The business outcome
Hochland started using Mirro in 2021; the app was initially tested only with a few people, and soon it started being used by the whole team, including Generation Y. Word of mouth and the management team's heavy usage helped ensure Mirro's smooth adoption across the entire organization.

Regarding the impact on company culture, Mirro also helped Hochland create a transparent workplace. They use Mirro primarily to share appreciation, build a culture of recognition, ensure alignment, and enhance transparency between departments. Previously, the company relied on emails to recognize a job well done, but now appreciation is public.
Mirro helped us get used to an HR software that is more than just about timekeeping. We first promoted the appreciation feature internally, and people started using it immediately. Mirro helped us bring visibility to the appraisals usually sent via email.

Our management team has been a promoter of this system, giving a lot of public recognition to colleagues in the app.

Florin Dumitru
Recruitment Coordinator & HR Business Partner
Hochland Romania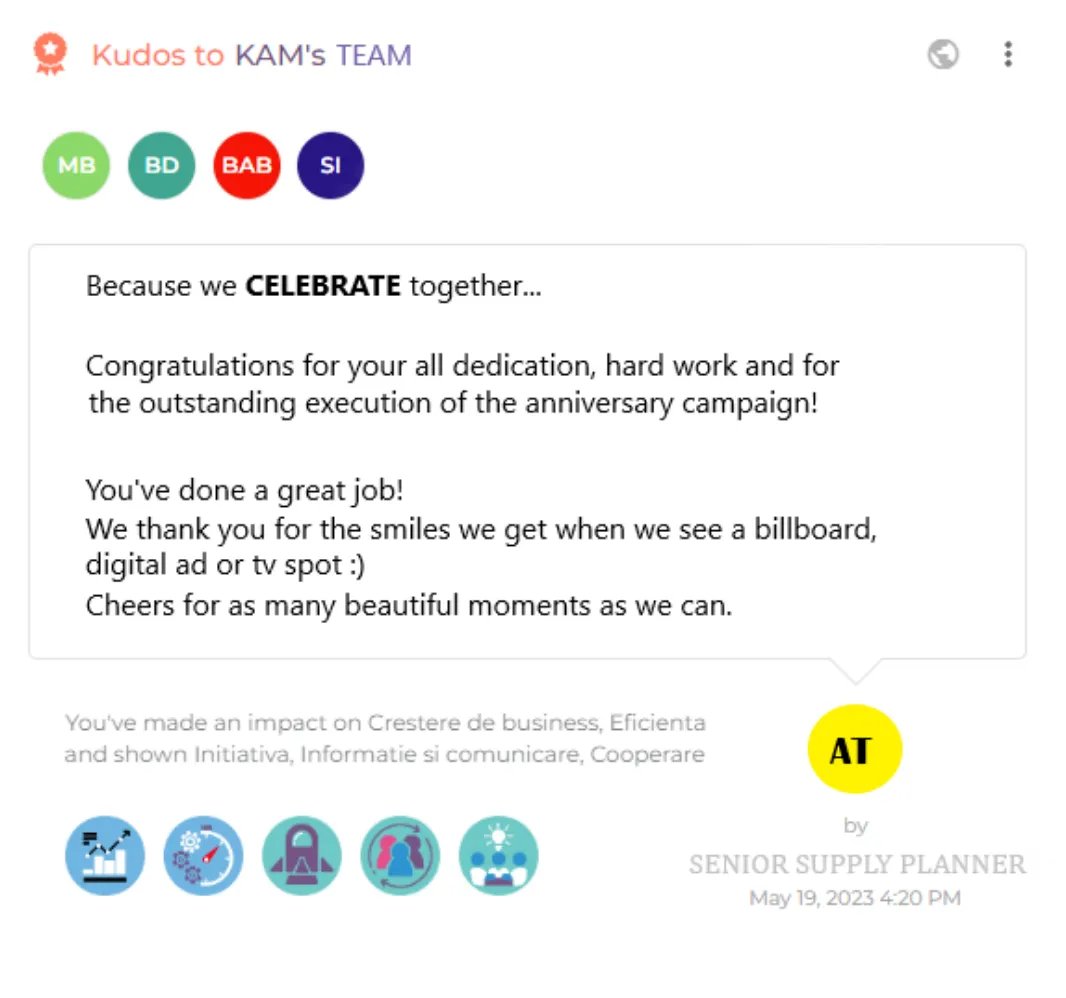 We appreciate Mirro's social component. It is very rewarding for new colleagues to receive birthday and work anniversary messages from those who have been with the company for 10-15 years. Another helpful feature for us is the work-from-office requests. Through it, it is effortless to keep track of who is in the office on certain days.

Florin Dumitru
Recruitment Coordinator & HR Business Partner
Hochland Romania
Additionally, Hochland uses Mirro to create awareness of the company values. These are pinned in the app so that everyone is aware of them. Moreover, public appreciation is directly linked to company values, as can be seen in the image below: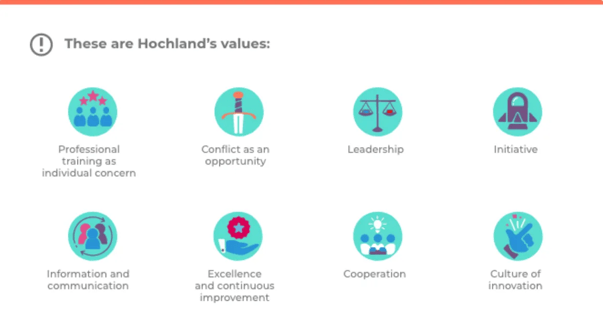 Mirro also helps Hochland create a strong community and meaningful relationships. For example, Mirro's social component encourages people to engage with each other by congratulating them on birthdays or work anniversaries.


Ultimately, Mirro helped Hochland better understand its people through the Culture Insights feature, sustaining its retention efforts. As a result, the company has a low single digit voluntary employee turnover, which is significantly below the average for the FMCG industry.

In a nutshell, with some help from Mirro, Hochland managed to:

Keep a low single digit voluntary employee turnover;


Build a culture of transparency and recognition;


Create awareness of the company values;



Ensure alignment through objectives and key results.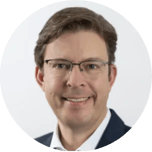 Erik Hageleit
General Manager
Hochland Romania
As a General Manager and as a person who has been brought up in different cultures, I knew when I joined Hochland in 2017 that I needed to emphasize on few points in terms of leading by example: being open and transparent about our business strategy and delivering on our promises, getting close and being accessible to all employees, making sure we live by a set of values and that every colleague is aware of their own value and contribution. Doing all this needed time, patience, and a good "method" like the Hochland Performance Management System. It was based on good people and a strong corporate culture which was already instilled within Hochland Romania. It only needed some enablers, one with a human touch like our managers and Human Resources team and, for example, a digital tool like Mirro. I find it very gratifying to be open about what I appreciate in our colleagues, and Mirro's ease of usage made it even better. As time passes, we learn appreciation enhances "feedback" into a productive and recognition-based exchange.
What's next for Hochland
Currently, Hochland is switching from a traditional annual performance management process to a continuous one tailored to the requirements of each role. Hochland sees Mirro as a facilitator in this complex process when it comes to adopting the performance management framework.

So, if you are considering moving from a conventional performance management system to a continuous one, stay tuned to see how Mirro can help you along the way.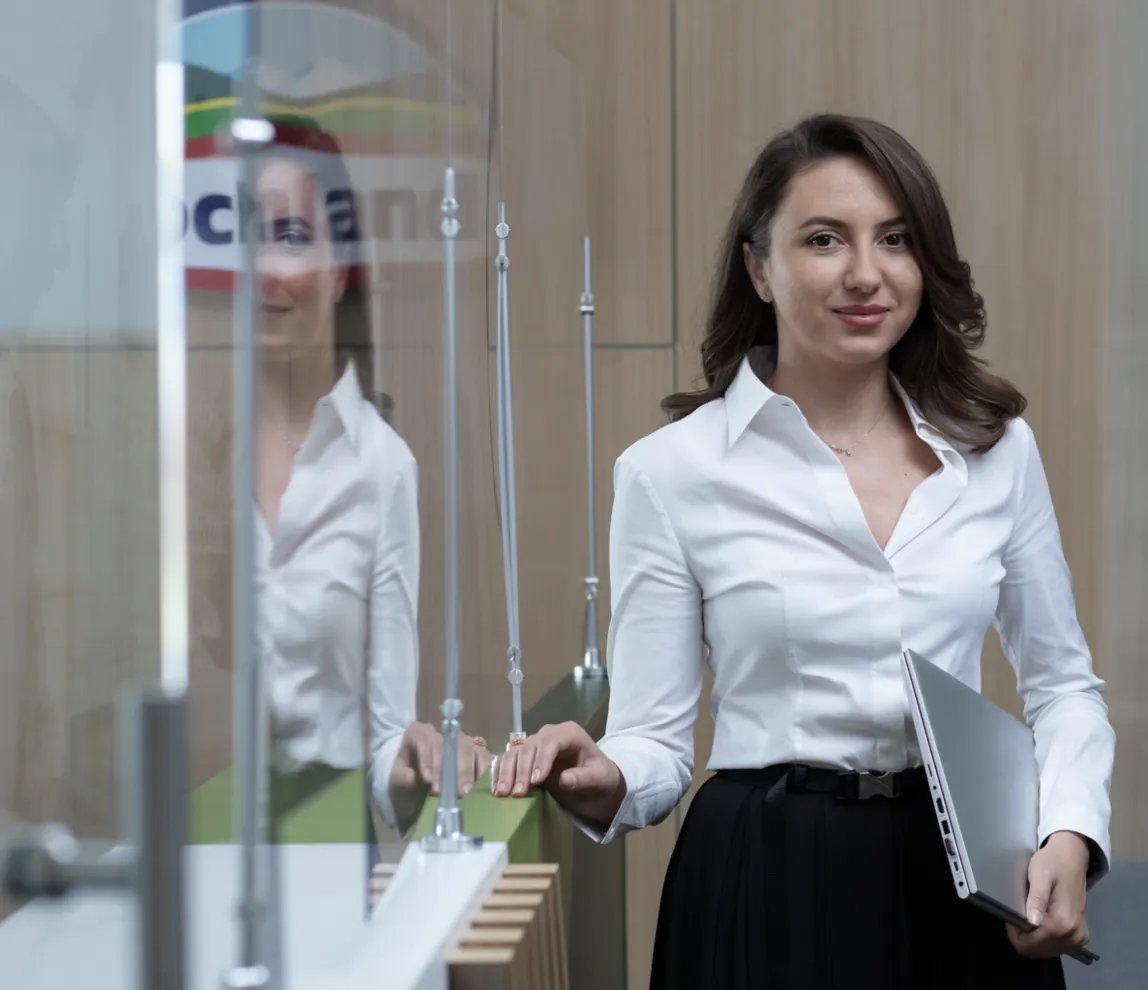 Ready for a demo?
Book a session with one of our consultants