Performance Management Software
for Innovative Companies
Save time with a powerful HR software system
Drive business growth with performance management
Cultivate a feedback-friendly workplace
Improve overall organizational alignment
Enhance the retention of top talent
Strengthen your company culture
Get access to state-of-the-art data and analytics
Boost employee engagement and wellbeing
Mirro is trusted by leading companies
Introducing Mirro, your go-to
performance management software
Drive employee and business performance and streamline HR operations with Mirro, the leading performance management software.
Mirro software helps companies build strong workplace cultures that foster employee wellbeing and improve talent retention. An HR software system like Mirro is critical to global HR and people management strategies.
The Mirro HR Tech Platform
Why Mirro Software
Grow your business, engage, retain, and motivate your people with a single software solution.
Hybrid work
HR tech to shine a light on your dispersed teams
Ensure business success with a people analytics platform that enables advanced data visualization and reporting

Simplify HR admin work and save massive amounts of time for key team members

Promote a culture of continuous improvement and growth through feedback sharing

Support flexible work arrangements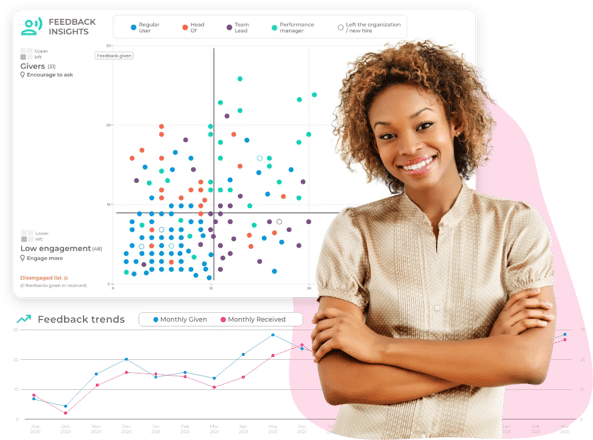 Workplace culture
Bring your people together with Mirro, the leading HR software system
Build the strong company culture you envision

Offer an employee experience that gets people talking

Keep everyone engaged in the workplace

Help employees achieve a better work-life balance

Recognize and reward employees to foster a sense of belonging.
Team and business performance
What you need to achieve complete alignment that drives business success
Help people understand the company's goals and how they fit into the organization

Identify high-performing employees to reward them for their contributions

Get started with OKRs - Mirro provides you with the framework for setting goals, tracking progress, and providing feedback to employees

Leverage easy-to-use performance review tools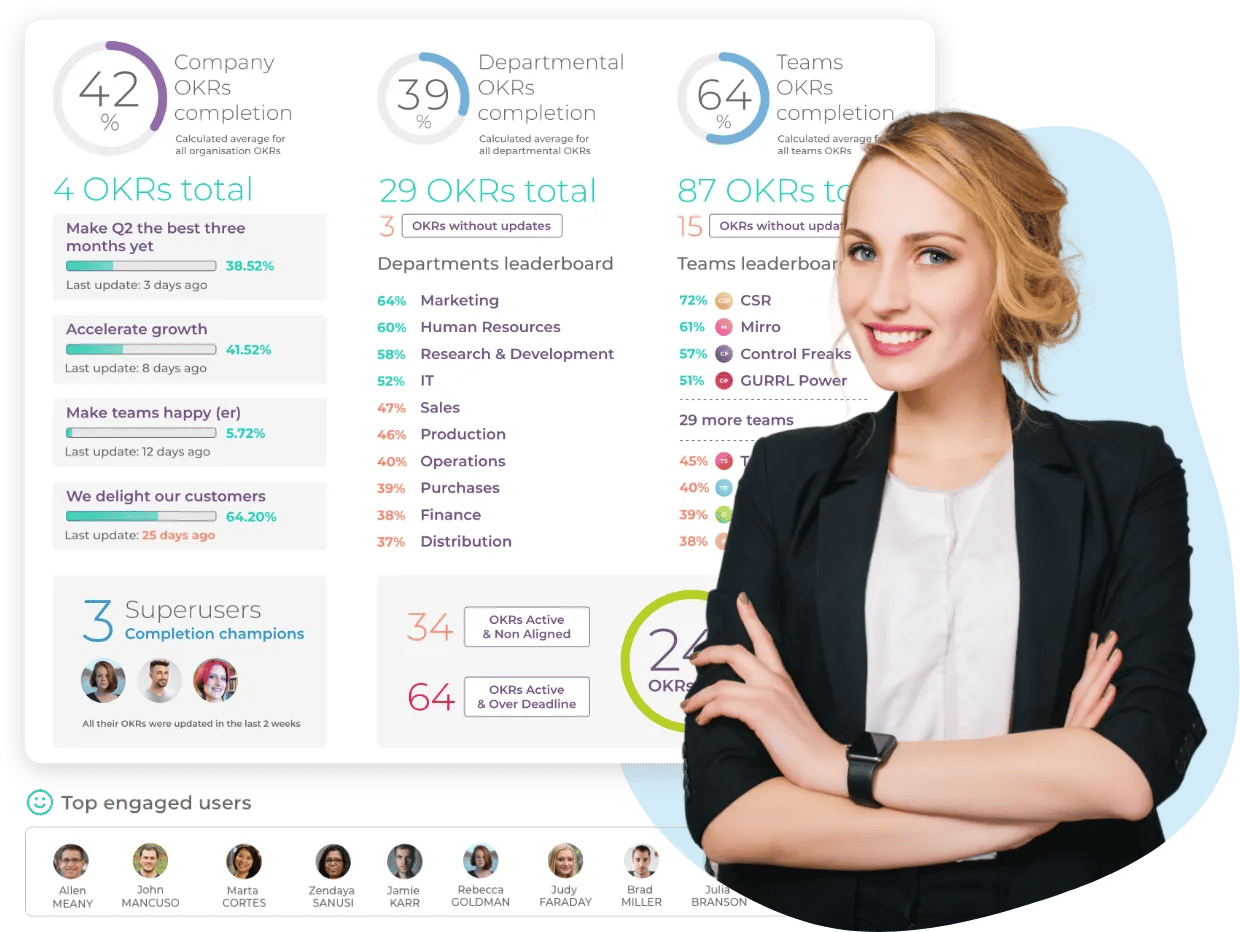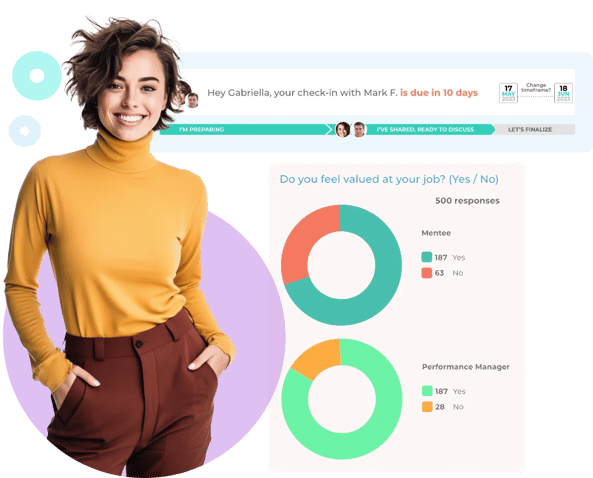 Retain & engage
The tools to help you win the battle for retaining top talent
Put the "social" and "community" back into work relations and teamwork

Gain insights on how individuals engage, excel, connect, and belong

Empower your people to reach their full potential

Create a diverse and inclusive workplace.
Enhance employee and business performance with Mirro HR software system
We loved the fact that we could see in a matter of seconds the areas we should focus more from a feedback and recognition point of view.

Marcela Fenesan
Chief Administrative Officer, Firebyte
Explore the Mirro Resources
Ready for a demo?
Book a session with one of our consultants

Mirro plays well with a lot of external services