Employee Experience
Switch to a friendlier experience, from onboarding to social interaction
Take the water cooler online. Be part of a vibrant community, right from the start.
Easier onboarding
The first steps are always a bit awkward. Mirro takes away the weird pauses, the "looking around" moments and gives you clear, actionable steps.
First interactions are guided and nurtured. Then, as soon as people start posting things on their own, the system lets them interact freely and create their own space.
Try Mirro free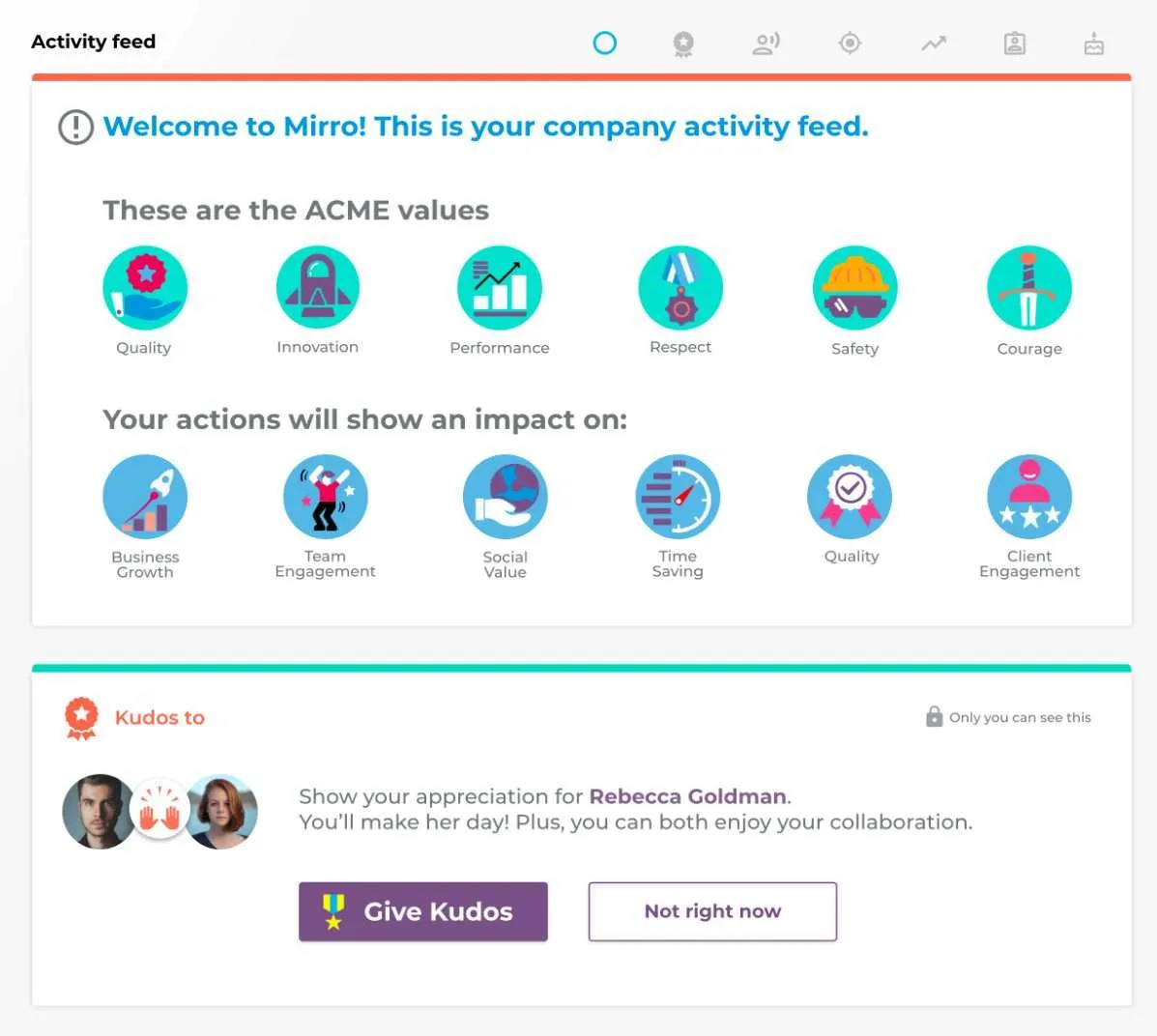 Encourage interaction
Available on every page, Mirro offers shortcuts to the most useful interactions: Kudos, Feedback, access to OKRs and Checkin.
Try Mirro free

Build effective teams
Easily create a space for your teams. Track teams activity, OKRs and members. Offer them a social hub of their own. Ensure performance and alignment with company practices.
Try Mirro Free
Show the ropes
Knowing who you need to contact for taking a day off is as important as learning where the kitchen is in the building.

A clear, easy to use, organisational chart is provided, with separate views for people and departments.
Try Mirro Free