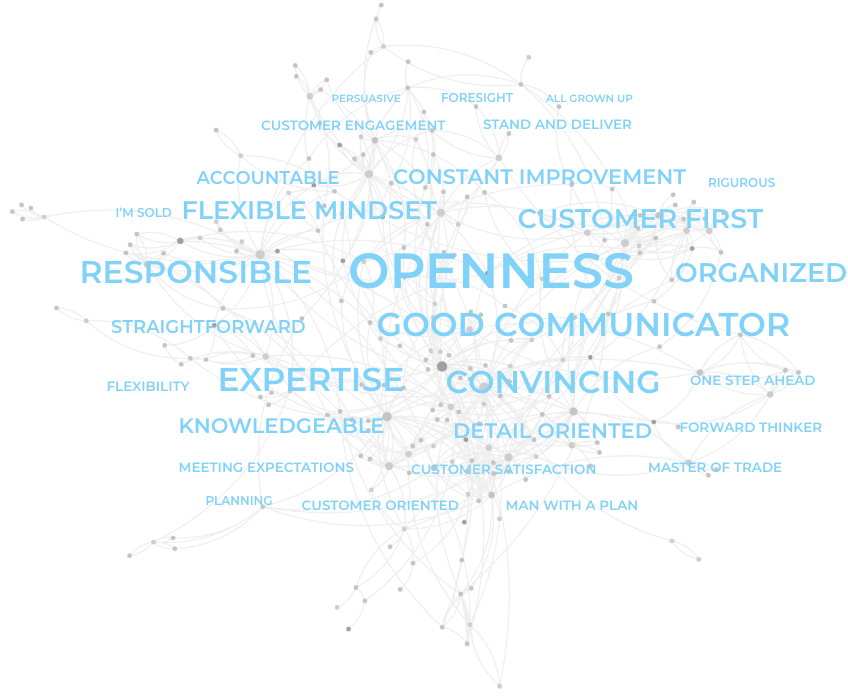 Culture by numbers
Give culture a "face" with accurate data and visual graphs
Start, understand, and develop your company culture


Address gaps in employee engagement and make informed decisions


Discover the length of service for your current team, distributed by generations


For people leaders, culture questions are answered in a smart, visual way
We'll be using the company values graphs extensively. I love that we have clear, actionable intel at a glance: it's easy to see what values need to be acknowledged more and we can take immediate action.

We were blown away by the social network graph and I absolutely loved watching the company values put into clear numbers for adoption. And definitely there is valuable data to be used since the talent aquisition phase.
Connections Cloud
Find the connectors, outliers, and secluded teams in your company
Discover the unwritten rules that govern the interaction of your team members


Find informal leaders, people connecting multiple teams, the ones involved in driving the organization forward, and even outsiders


Know what managers lead too many people and might not have the time to give everyone the attention and feedback they need


Use the readily available data in succession planning at your company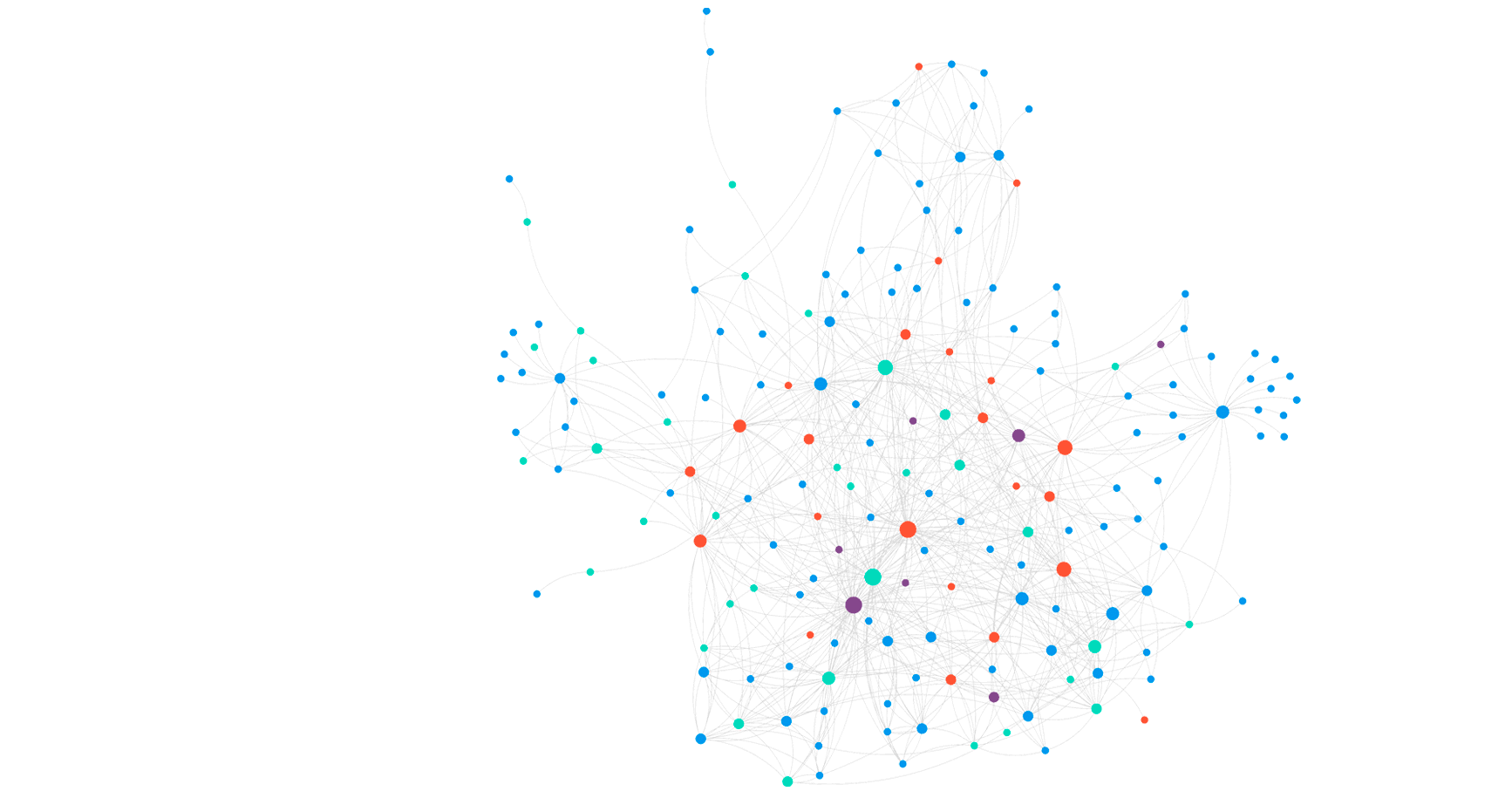 Loved the social network graph, as we can see clearly who is engaged socially or not and we can have some internal initiatives to engage them more.
VP, People and Remote
Noissue
Feedback Grid
Measure and grow your feedback culture
Identify the employees that have yet to embrace feedback and those that have already done so


Measure whether your company is feedback-driven and engage everyone in the process


Simplify the otherwise complex process of building a feedback culture


We loved the fact that we could see in a matter of seconds the areas we should focus more from a feedback and recognition point of view. The feedback and kudos graphs will help us tremendously in building a high performance and transparent culture.

Chief Administrative Officer
Firebyte
Kudos Grid
Quantify recognition within your organization
Grow a culture of recognition


Leverage public recognition's powerful impact on people


Effortlessly identify people who need praise and acknowledge the commitment of those who drive recognition