Insights & Dashboards
Eye candy for the number crunchers and stats aficionados.
A bird's-eye view for the most important aspects of your business
Salaries insights
Managers and HR people, you know what pain admin tasks can be. But dealing with paperwork isn't the best use of your time. Let Mirro turn your days around. Here, you deal with requests from your team quickly.

You get management reports packed with retention, diversity, and capacity planning insights. All straightforward, so you can focus on the work that matters.
Try Mirro free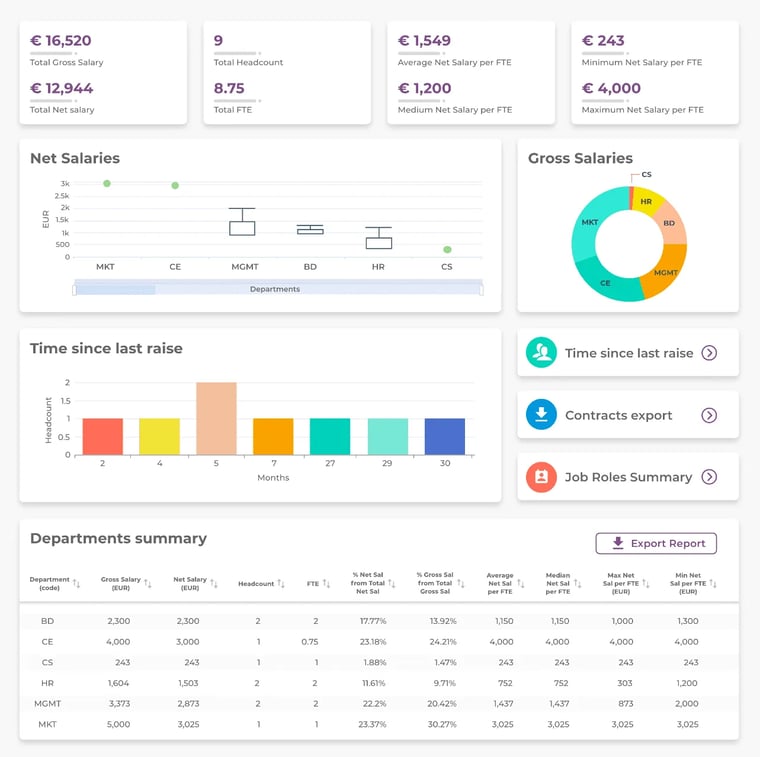 Complete control over your company performance
Analyze manager-employee relationships, individual performance trends and improvement course of action.

Filter mentees by relevance to date, time since last check-in and assign new (or change) performance managers.
Try Mirro free
Dashboard OKR
You no longer have to try and remember what you did last month. Or guesstimate how far along your projects are. Mirro keeps track of it all for you.

Step into your next manager meeting with all the data you need and make performance reviews a breeze. Focus on what matters; we got you covered.
Try Mirro free