Leave & Attendance
Time off: easy to ask for, easy to manage
Control every aspect of time off administration in your company
Request leave
When you're ready for a holiday, go to Mirro, select your type of leave, fill in your dates, and send your request. Your manager will receive it and handle it.
Don't worry about accidentally overlapping your break with someone else's on your team. The Mirro integrated calendar lets you avoid any mishaps.
Try Mirro free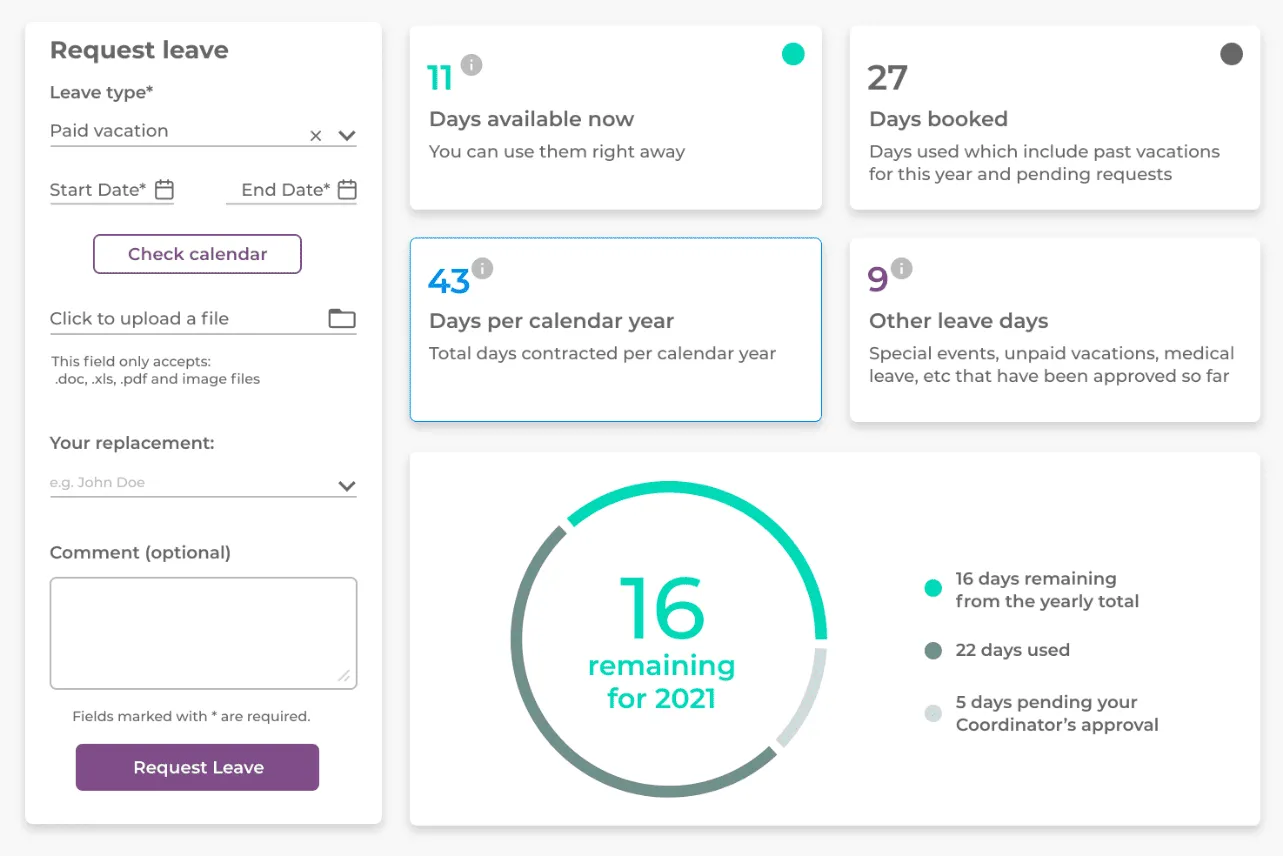 Remote Work
Manage all remote work requests from a single, integrated interface. Mirro automatically adds all the info to the company calendar.
Try Mirro free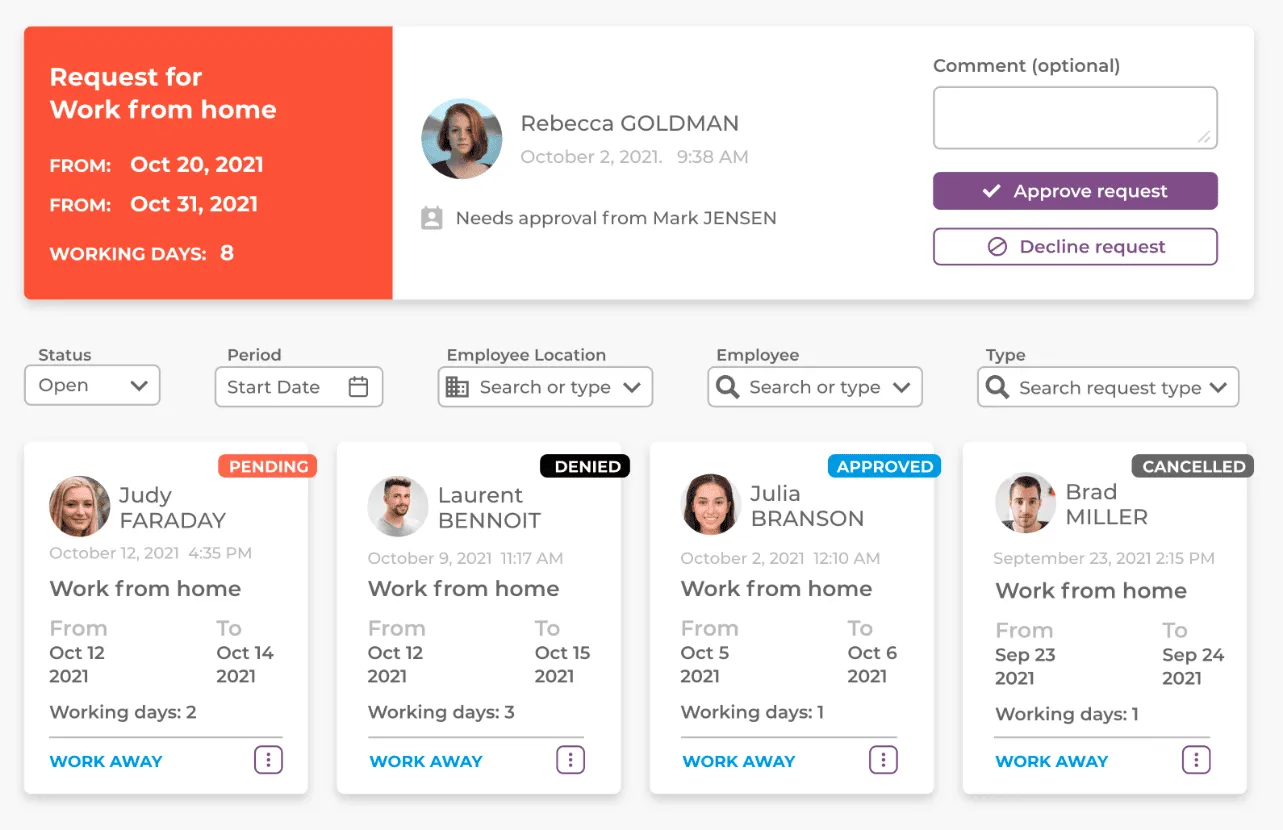 Rules Setup
Create your own leave taking rules. Need a one-off, company paid vacation to Ecuador? Add it, use it, file it.
Seniority? Medical or Study leave? Special events of all kinds, Mirro speaks all leave languages.
Try Mirro free