People & Records
Working with people is
hard

rewarding!

Do right by your people and your people will do right by you.
Employment Contracts
No one is fond of contract management because there is no clear picture of how a contract evolved over time and because of the huge amount of extra work when one small detail is misplaced.
Mirro solves these, by giving admins the right amount of flexibility. It streamlines repetitive fields, and gives users the right amount of clever, useful details.
Try Mirro free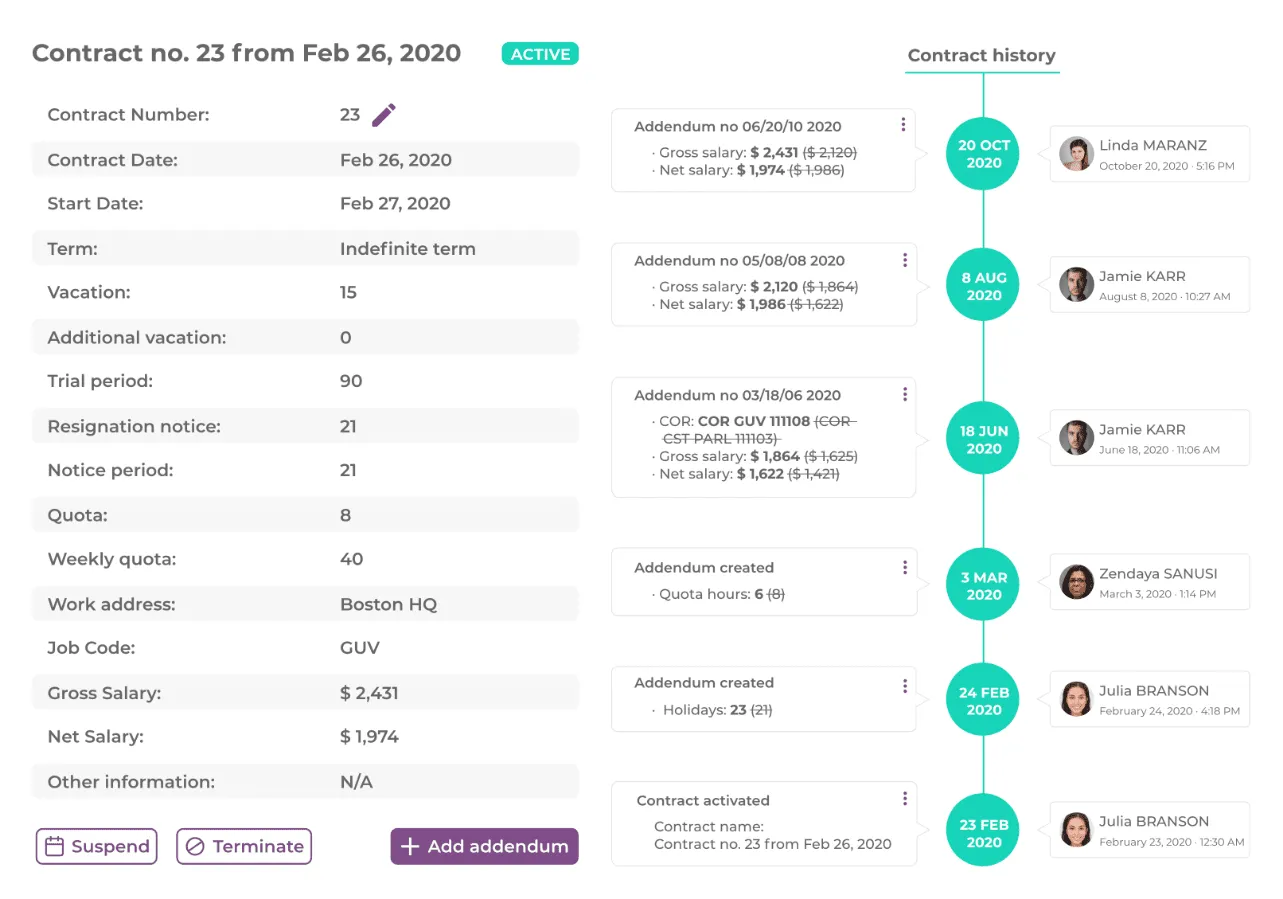 Pre-Payroll Accounting
Easily export data for your chosen payroll provider.
We store data about specific events and contracts, we can export it in a clear way, which your accounting firm will breeze through.
Try Mirro free