Find out how leveraging data in your decision-making process
can elevate your teams and business.
Culture
Most high-growth businesses struggle to preserve their company culture as they scale. As your culture evolves to embrace diversity and inclusion, it gets challenging for key people to maintain the alignment of team members with the company's core values. Mirro helps sustain your culture as you scale by keeping people engaged through state-of-the-art social features, advanced community-building tools, and vital insights & metrics on how engaged and happy your teams are.
Explore Culture Insights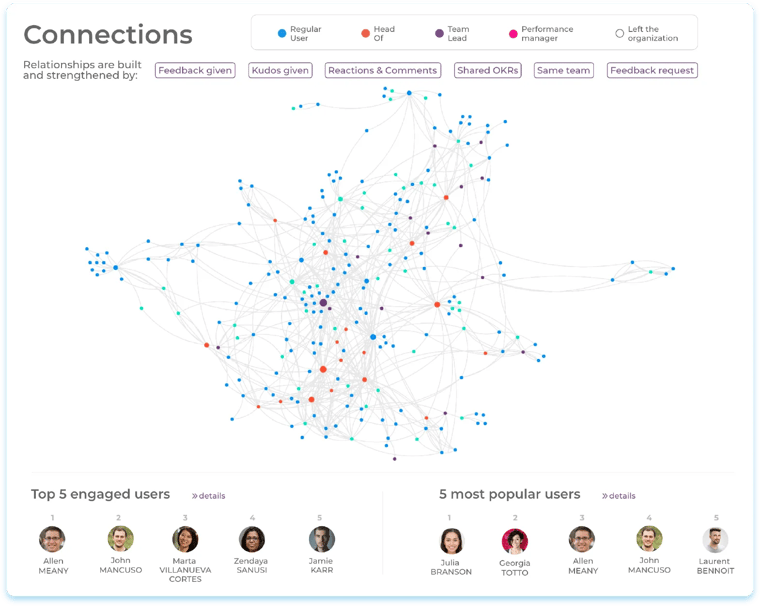 Time
Mirro helps companies just like yours successfully overcome all challenges in leave management. As a result, employee scheduling issues become a distant memory; vacation pay becomes easier to understand, and leave policies are communicated easily.
Effectively handling leave management challenges takes the pressure off team managers and key people in the HR department. Additionally, it eliminates the frustration of employees who, without a digital solution to manage time off, have to exchange endless requests, which increases the likelihood of human error. This also results in a loss of productivity and diminished overall wellbeing.
Explore Time Insights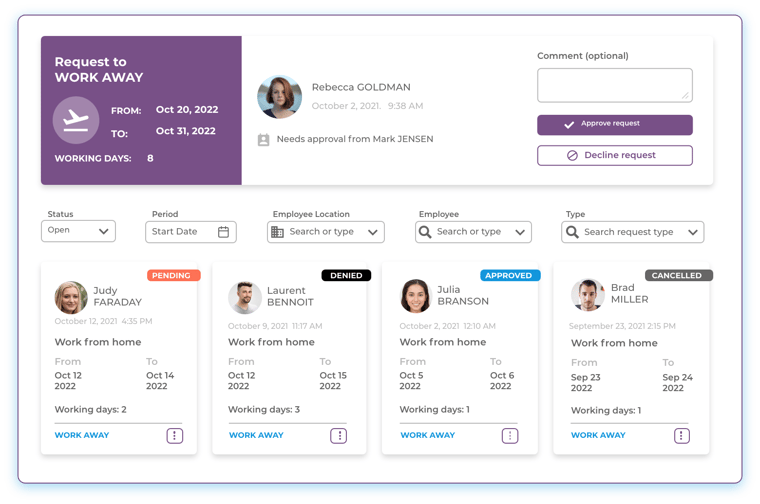 Salaries
Your company might be struggling to implement fair compensation best practices. Or discovering and closing pay gaps within your company may be one of your top priorities for the year. Or, you might want to lower your otherwise high turnover by knowing pay rise frequency and acting accordingly to prevent people from leaving.
These are real issues most companies face year after year. Mirro's Salaries Insights not only solves all of these problems but also helps prevent potential pay-related challenges. All because there is no need to complicate compensation further.
Explore Salaries Insights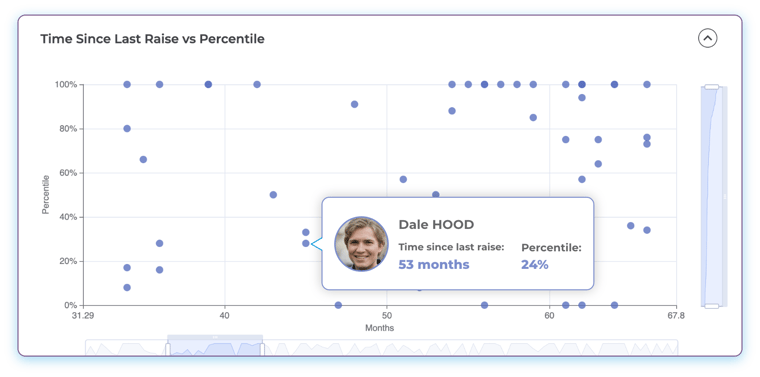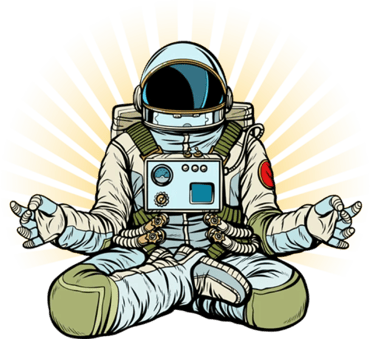 Maximum Performance Zen is at hand.