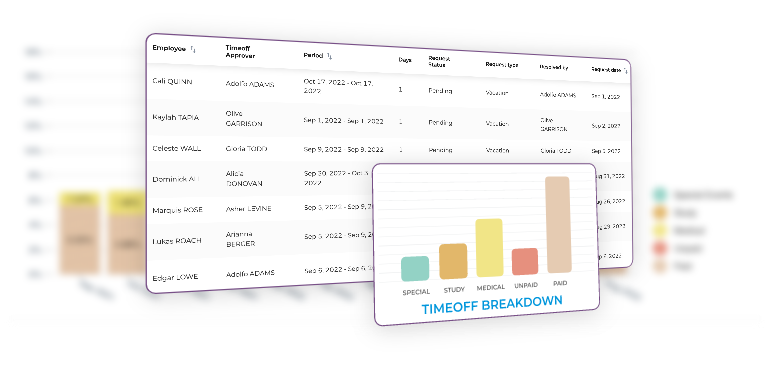 Planning and forecasting
Zoom in on every aspect of time off
Get an overview of leave & attendance at month and annual level


Get a forecast on planned leave


Understand how medical leave of absence affects team productivity


See at a glance the distribution of all leave types


Generate reports for each department, team, or individual
of professionals across the Globe say work-life balance is more important than compensation when picking a new job.
*according to the LinkedIn Global Talent Trends 2022 report
Employee wellbeing
Help your people maintain a healthy work-life balance
Find out who isn't taking enough time off and might be at risk of burnout


Easily encourage people to take time off



See who's doing overtime to prevent overworking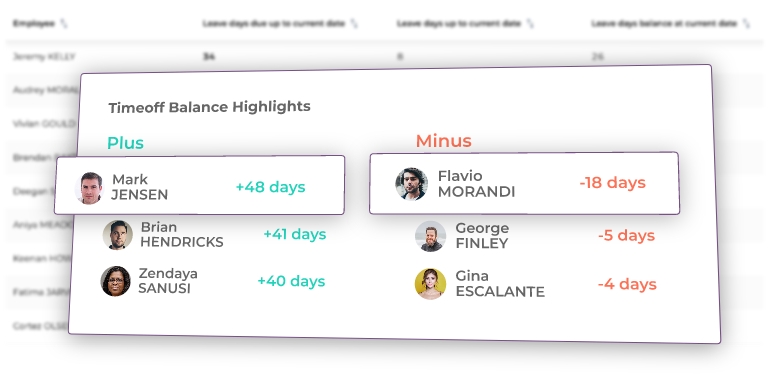 Discover how Mirro helped GTS automate leave and administrative requests. Companies like yours can also provide time off-related information to people in a matter of seconds.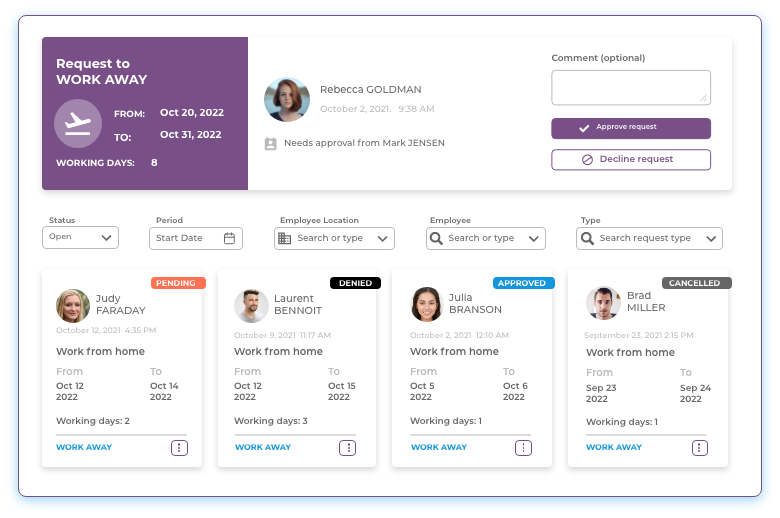 Work from anywhere
Take a step further in designing hybrid work arrangements
See where people prefer to work from


Know the best days to go into the office according to your team members' preferences
With Mirro, it's effortless to interact with other users, and the paid leave planning is the best I've seen so far. If you compare it to similar platforms, it's intuitive and has a great user experience. For example, you get a reminder of each birthday and work anniversary, which is a great feature!
Flexi time
Meet the needs of your people without compromising productivity
Find out how flexible hours are handled at the company level - do your people prefer to take time off in advance, or do they work in advance?