OKR alignment: Why is it important and how to apply it through smart software

Published:
January 6, 2022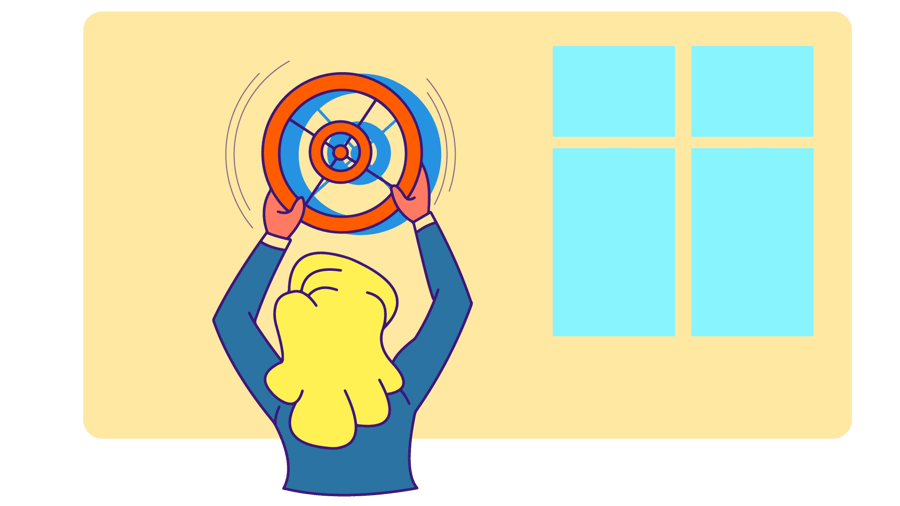 OKRs are the best decision you can take as a manager: this way you can align your team members around a common vision and get them to work with purpose. This well-known system helps each colleague understand what kind of role they play in achieving these goals. So, how to set objectives and align them with your team? Find out more in this article!
Summary
What is OKR alignment and why is it essential in a digitized world
How to align OKRs and accomplish your team's goals
1. What is OKR alignment and why is it essential in a digitized world?
OKRs or Objectives and Key Results are a management strategy for companies and their teams and is based on modern methods such as SMART goals and MBOs. However, the American investor John Doerr made this strategy available to an even wider audience with his famous book "Measure What Matters", which became the epitome of OKR strategies.
So, what are OKRs? These objectives can be seen as a method of aligning goals between teams and individuals for a certain period of time. According to this strategy, each objective may be divided into four measurable key results that can be tracked in percentages for the given period.
Moreover, when it comes to alignment one important thing is to make sure there are no conflicting ideas between teams or members - these should be resolved efficiently and in a non-conflictual manner. Only this way managers can ensure that the entire company is working on the same goals. Therefore, the strategies and tasks needed to achieve each goal should be flexible and adapted to each individual. Otherwise, the company's objectives may not be achieved on time.
OKR alignment is important because:
It's transparent - one of the main features of the OKR system is that everyone's objectives and key results are public and accessible to everyone involved. This transparency is a great way to make the company's goals more clear to new hires, but also for helping other colleagues improve their work and understand their role in the project. It's also empowering for them to be able to see what the manager or CEO is focusing on during a certain period - this makes their work feel valued and important for the company's mission.
It can be adapted to an individual level - one of the best parts of key results is how specific they can be. One study has shown that more than 90% of new hires don't feel involved in the company's strategy due to a lack of efficient communication regarding the company's goals. All great managers know how important alignment is - once each colleague knows exactly what is expected of them, they can be more focused on their daily tasks and goals.
It focuses on meaningful work - without goals, team members may find themselves working on things that might be unimportant for the company's objectives. Through OKRs your team can work on the right things and the members can focus on the same goals and tasks.
2. How to align OKRs and accomplish your team's goals
Every company knows how important it is to set goals, but these are not enough if you want to be successful. The objectives must be in line with the vision of the team members and vice versa. When aligned, goals are better understood and easier to achieve.
Here are a few ways to help you apply an efficient alignment strategy through OKRs:
It's great to think big, but it's even better if you set realistic and easy-to-achieve goals. It is important to take it step by step and learn from the small potential mistakes that could occur during this process.
See each team member as a collaborator
Managers and team members should decide together the individual tasks that are aligned with the team's goals. Thus, everyone is aware of their roles and how they can fit into the overall vision and strategy. In short - if there is only one weak link in the chain, the team will not be able to reach its goal. Team members need to trust and motivate each other whenever needed.
OKR should be set by team leaders and members on a weekly basis in order to track progress and work on the points that need improvement. The evolution of a certain project can be tracked and improved only if managers ensure that team members can get help or feedback whenever they need it. Through our smart software, this thing can be done easily and in a relaxed manner.
Therefore, the success of your company can depend very much on the clarity of the objectives and the measurement of the results, and this can only be achieved if they are in line with the team's vision. OKR alignment is a great measuring tool for your company's long-term goals, being almost a necessity in a "work from home" era.
Are you interested in using OKRs to align your company's objectives? Then contact us and start your Mirro journey now!