Ratingless vs. Rating-Based Systems, on a Less Serious Note
Published:
February 20, 2020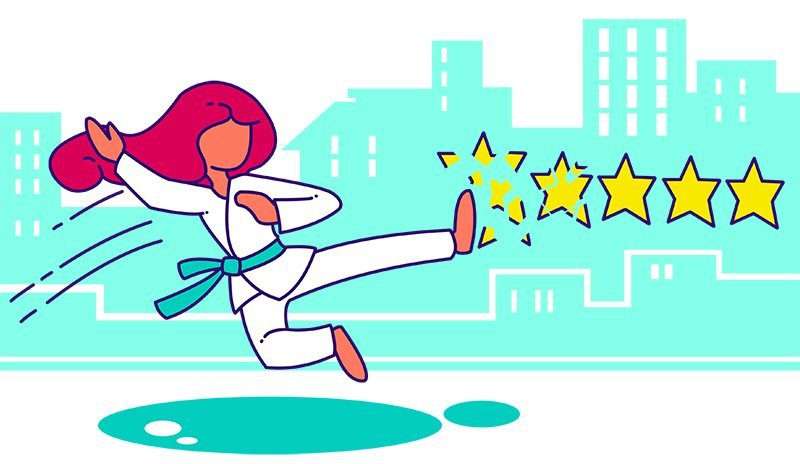 Performance management is both a key part of employees' experience and, also, companies regularly acknowledge the need for such systems to conduct profitable business. However, in order to achieve better performance management, we must first go to its source, which is people's performance - so here are two ways of looking at the latter:
A time-framed rating of past performance using precise evaluation systems that apply throughout the company.
This offers a clear overview of all people in the company and allows for a general and transparent pay raise policy. It also adheres to the company's budgeting and expenses policies. This is the type of system that takes large corporations abroad and lays the foundation for a quick and familiar setup for management.
But what about the people? How do they perceive this as fair, when their roles change and are directly impacted by the external environment and internal company culture? How are people with a growth-mindset supposed to want to adhere to a general set of rules, letting go of what makes them stand out?
Enter the continuous feedback-based approach - more descriptive of one's performance and always context-aware.
This approach enables individual actions to ripple throughout the company, encourages people journeys to be positively different from one another, and instills an environment of psychological safety. This does require a lot of focus from managers, as they become a centerpiece of escalating decisions, who must also take into account the alignment of business results, with the help of a flexible and transparent OKR system.
As there are more types of performance management systems, there are certainly more ways for companies to look at such systems. So it's not about the type of performance management system, but its impact. It's not about the right rating, but the right discussion. It's about accountability and development brought together, and the truth is that both aspects are needed, as they're more rather co-dependent, than completely different from one another.
To sum up, it's been a 3-minute read so far that it only made you a bit more unsure of what's best for you. And that's ok, the next part might make you question your current situation even more, but that's always a good thing.
So, what have you tried already? And how do you know whether you've been successful or not?
Let's see. If we measure success by the impact a performance management system has had on both the people in your company and the business itself, designing your system won't start by measuring the effort of carrying out reviews, the duration of the process or how often it should take place, but by focusing on utility, or on what you may achieve.
As such, one way of looking at things is by finding the right attributes of your performance management system:
1. Is it business-driven?
Since HR is in charge of the performance management system ensuring that quality standards are aptly applied throughout the organization, but it creates an added layer between leaders and their people. And HR's job is to facilitate, not to control. Leaders must be constantly in touch with their people in order to clearly set, align, and track goals, as well as to constantly oversee individual performance.
2. Who owns the process?
People have a pretty good idea over what's best for themselves and their professional path, but a great performance management system aligns their goals with those of their company, teams, or even clients.
Successful organizations move towards allowing active employee ownership of performance management. They ensure that people know that their way of working is appreciated for what it is and for what value it brings, not for being similar to all their peers'.
3. Is it work-centered?
Moving from individual performance to team performance is a step in the right direction, bridging the gap between business drive and individual performance ownership.
Here's how Mirro offers a continuous performance experience that ticks all three boxes:
We're focused on performance managers that lead groups of people and are open to a mentoring-like system. Managers have a key role in leading performance reviews, recognizing individual and team merits, and facilitating continuous feedback flows for their people.
Employees can continuously fill in their performance reviews, using Mirro as a journal for highlighting their achievements as well as their lessons learned, and then share these freely with their managers as the duo sees fit. Their individual profiles reflect their skills, how they adhere to company values, and also their business drive.
Mirro uses OKR- based alignment, feedback, and recognition tools. It then brings all the elements together in a friendly manner, minding confidentiality, and psychological safety. Reviews offer the right insights over performance levels and job satisfaction alike.