How to Create Company Culture in 10 Steps (Plus a Downloadable Checklist)

Published:
October 27, 2022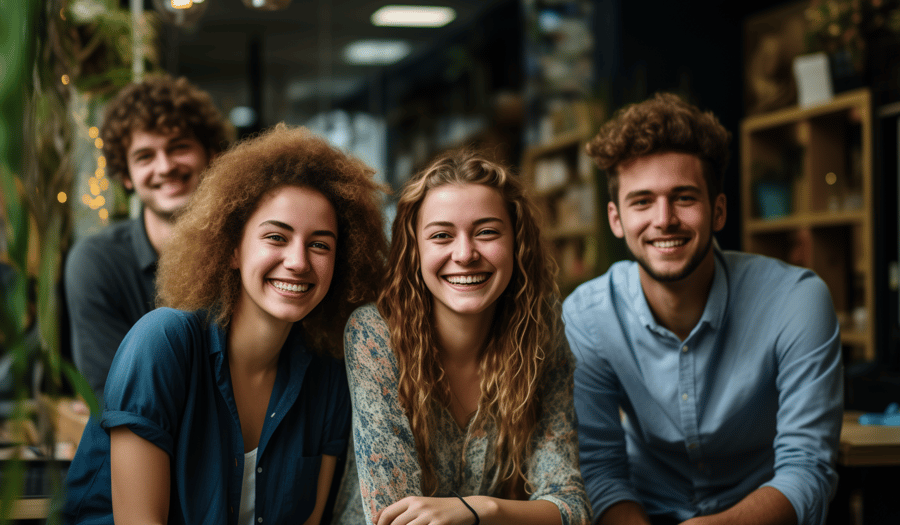 Note: The article was updated on November 16, 2023, with examples of workplace culture, a company culture checklist, additional steps to build it, and more resources to assess and monitor culture.
Company culture has been a hot topic among people leaders in recent years. Many executives will probably say their organizational culture is their most valued asset when considering what makes their company unique.
While many organizations take pride in their culture, few leaders have wrapped their heads around it. Company culture is intangible, making it difficult to understand, measure, and iterate.
A strong workplace culture runs deeper than having a laid-back dress code, free beverages, and team-building activities. It is about shared values, goals, and principles that drive the entire organization.
So, if you want to learn how to create company culture, read along! We've put together 10 tactics, examples of workplace culture, and free resources, such as a company culture checklist and a quiz to help you further improve it.
What is company culture?
Organizational culture is a collection of values, norms, beliefs, assumptions, and practices that shape a company's social and psychological environment. In simple terms, company culture is the identity that defines the entire organization.
Workplace culture is typically developed and promoted by founders and HR professionals, but it is an ever-evolving, employee-driven principle. Furthermore, company culture governs how team members act, feel, interact, and make decisions.
Every organization has different goals and a diverse workforce. Therefore no two organizational cultures will ever be the same.
A strong, well-defined organizational culture promotes positive attributes that result in high employee engagement and increased productivity. On the contrary, a dysfunctional workplace culture brings out certain traits that can impede even the most successful companies.
This is one of the many reasons organizations should strive to understand and improve their culture, which leads us to the next section of this article – why is company culture important?
Examples of workplace culture
Before getting into the practical part, let's look at some real-world examples of workplace culture from which you can get inspiration.
Zitec's company culture
Zitec is a software company specializing in online products and application development. Employee engagement and happiness have always been the company's top priority. Zitec takes pride in a healthy company culture that has given them many awards and recognition and an excellent reputation in the market.
The company has implemented a flexibility-centered approach, allowing employees to choose whether to work from home or in an office, depending on their preferences and needs. To foster a culture of connection and collaboration among the team, they offer coworking spaces to those who work in different parts of the country.
They foster employees' interests by planning activities such as book club meetings, board games, running, hiking, and sailing competitions. They have implemented a Refresh wellness program to help employees navigate difficult circumstances, adjust to change, and properly manage their time and personal money. This effort provides specially designed learning resources for each relevant subject, assisting people in improving their general well-being.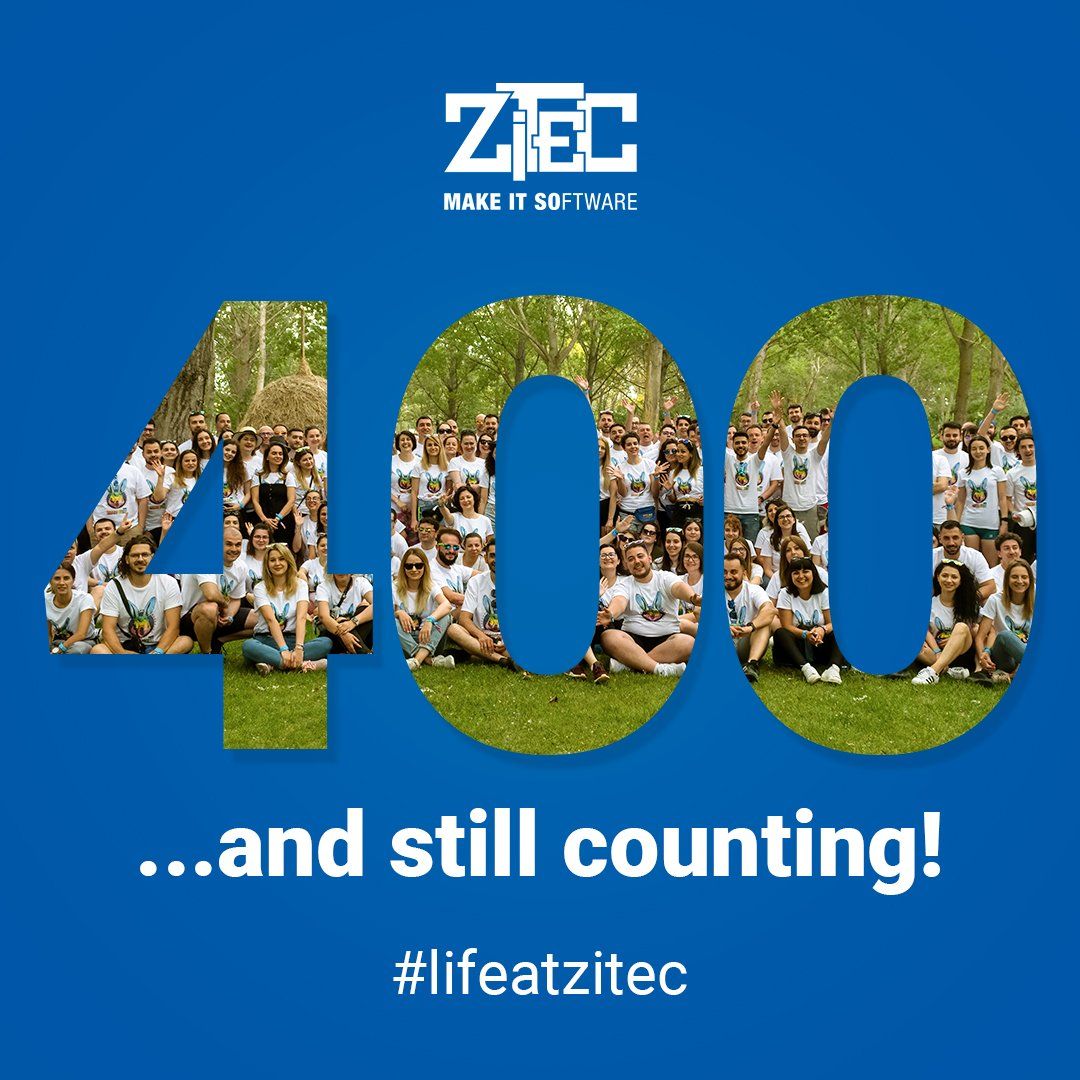 Accace's company culture
Accace Romania operates in the consultancy and outsourcing sector and is guided by its unique organizational culture, which emphasizes excellence, cooperation, flexibility, passion, trust, and commitment.
For Accace Romania, bringing people together, celebrating achievements, gathering continuous feedback, and ensuring alignment are necessary steps to build a thriving workplace.
They managed to do so by adopting an effective performance management system, where continuous and constructive feedback is encouraged. They take pride in their friendly, welcoming, and collaborative workplace where everyone feels part of the team. For Accace, celebrating achievements together is the norm.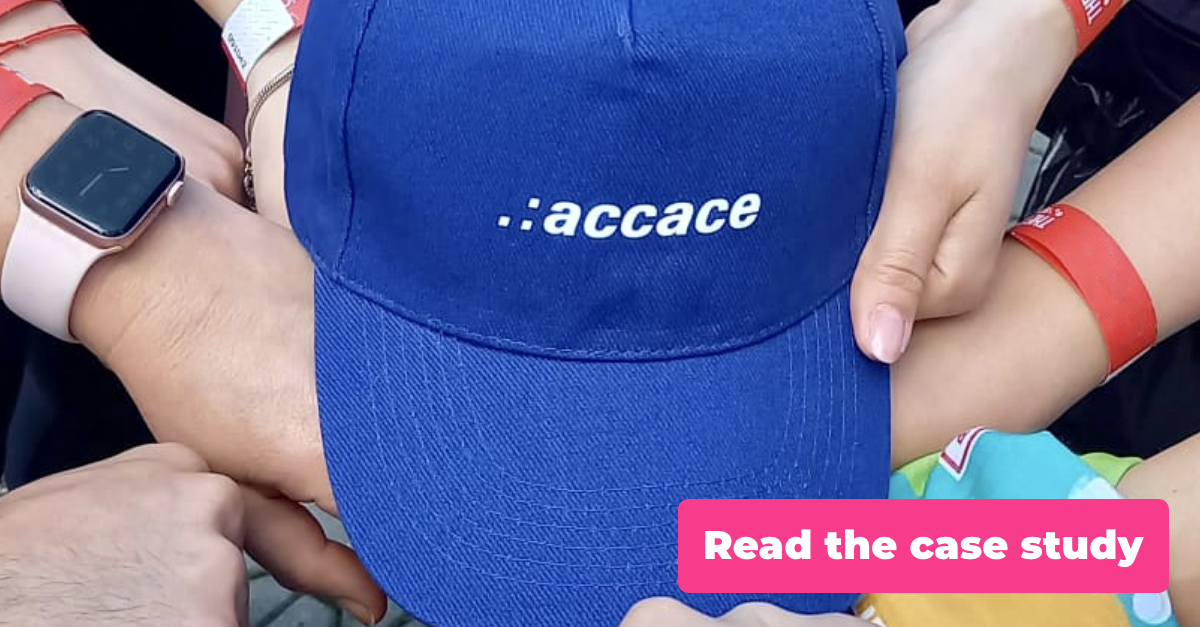 How to build culture in the workplace in 10 steps
Now, let's explore the 10 proven tactics on how to create company culture that will benefit you in the long run.
1. Define your company's culture goals
There are many ways to create a positive workplace culture. This is why defining your culture's goals should be the first step toward building one.
Start by asking yourself: What am I trying to accomplish by creating a workplace culture? Do you want a better employee experience, productivity, profitability, or retention rates?
After you have an answer, communicate this openly with your team, which takes us to the next step.
2. Encourage open communication
The second thing you need to do as a leader is to set the foundation for healthy communication. Create communication principles and ensure managers follow them to set a good example for their mentees.
Hold open communication training sessions and encourage managers always to assist their people. Treat everyone with respect and create guidelines to mitigate conflicts.
After you've set the basis, take the time to observe how team members interact with each other. Are they openly sharing their thoughts and worries? How are disputes settled? Do people get enough feedback on their work?
3. Align with company values
The cornerstone of your company's culture is its set of values. Organizations with strong company cultures strive to achieve ongoing alignment with their vision, mission, and objectives.
Create a mission statement and then ensure that you incorporate those company values into your daily operation. Your company will be known and respected for living out its values by its people, partners, and clients.
To demonstrate that your values are more than words, you can reward employees for their actions that uphold your principles. This will encourage them to foster the value-based culture you desire.
Here are some benefits you can expect from aligning your teams with your company's values:
👉 Your people will find meaning and purpose in their work;
👉 Your teams will have clarity on their goals/objectives and how their work impacts others;
👉 Your employees will feel that their work contributes to a better work-life overall.
4. Implement a recognition program
Implementing a recognition program can have a long-lasting positive effect on the company's culture. When people feel valued at work, they are more engaged and motivated to go above and beyond.
For employee recognition to become part of your culture, it must occur frequently rather than only on special occasions like work anniversaries. Remember that social recognition is just as important as monetary one. So, take the time to recognize your team members' achievements publicly.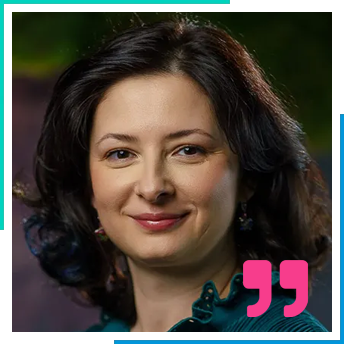 Simona Lapusan CEO and Founder of Mirro
When people say thank you and publicly recognize their colleagues, it creates a snowball effect where more and more people start sharing their gratitude.
5. Encourage continuous feedback
Feedback is a powerful tool for team cohesion and high performance. It is also a crucial mechanism for self-evaluation and determining areas of improvement. As a leader, it's your responsibility to create a culture where employees feel safe sharing their ideas, asking for feedback, and even raising concerns.
Collect employee feedback to understand their feelings and act on these findings. Not only does this improve your company culture, but it also positively affects employee satisfaction and profitability.
Gathering feedback from your people can also reveal cultural deficiencies. Take the time to offer feedback on any areas of the business that need improvement, and encourage your people to do the same.
Be professional and candid in your communication while leaving feedback. Give specifics and potential fixes for any issues the employee is having.
6. Prioritize employee wellbeing
The link between our mental and physical health has never been more evident. As mental health discussions become less taboo, companies have increased their investments in wellbeing initiatives to boost their resilience.

When employees' wellbeing is cared for, organizations benefit from positive outcomes, such as increased productivity and satisfaction, more sales, customer loyalty, organizational citizenship, and higher employee retention rates.

Here are a few ways you can address people's needs:

✅ Offer flexible working hours;
✅ Let your employees decide where and when to work from;
✅ Give them enough PTO and encourage them to take it;
✅ Encourage people to establish boundaries and take breaks;
✅ Respect people's personal time;
✅ Offer subscriptions to mental health sessions or meditation apps;
✅ Provide continuous learning opportunities.

7. Promote autonomy
Establishing a relationship of trust with your people is mandatory for nurturing a healthy workplace culture. Give your employees autonomy over their projects and assure them that you trust them to complete their tasks effectively and on time.
Workplace autonomy improves employees' overall wellbeing, motivation, and job satisfaction. Studies show that when companies abandoned micromanaging in favor of autonomy and self-governance, their people were more productive.
In addition to increasing productivity and satisfaction, companies can increase employee loyalty and adaptability through employee autonomy.
8. Foster a sense of community
A healthy and prosperous workplace culture means nothing without its people. Therefore, creating a safe space where people feel connected with their colleagues is essential to any company that wants a thriving workplace.
However, building a workplace community is challenging, especially in remote or hybrid settings. Luckily, many resources are available to encourage collaboration, such as team-building exercises or virtual activities.
Look for and foster mutual interests between team members, especially those from different generations who might otherwise find it difficult to get along. This can open up fresh channels for comprehension and empathy, two things that are essential for enhancing conflict resolution, creativity, and other interpersonal skills.
9. Promote diversity
A great work environment that cares for employee experience embraces diversity and individuality. Create a transparent and equitable workplace where team members' differences and unique qualities are recognized, respected, and celebrated.
Implementing a strategy that nurtures diversity requires a deep and genuine understanding of each individual on your team. It will provide the foundation for a healthier, more inclusive, and effective workplace.
Here are a few tactics to take into consideration:
Choose different project methodologies to accommodate different work rhythms;
Make space for introverted and extroverted thinking styles in team meetings;
Empower decision-making at all levels to leverage different perspectives.
10. Lead by example
A strong culture doesn't appear overnight. Establishing a welcoming and respectful work environment takes time, effort, and consistency.
As a leader, you must constantly advocate for these values and ensure your company's actions follow your basic principles. By inspiring and leading by example, you create a space where success is achieved and celebrated, and every individual feels valued, motivated, and empowered to contribute their best.
Ultimately, creating a thriving culture is not only about policies and procedures but also about fostering a shared sense of purpose, meaningful connections, and continuous growth.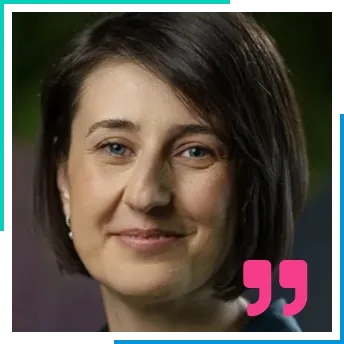 Florentina Greger Chief Talent Experience Officer at Zitec
Create a safe environment where people feel heard, can express themselves openly, and help them find inner resources to continue growing professionally and personally.
Company culture checklist
Organizational culture is a complex subject that doesn't lend itself to quick fixes. While developing and fostering a positive work culture isn't easy, even for the most progressive organizations, there are undoubtedly areas where actual change is possible.
Now that we've walked over the practical steps that will support you in creating a strong culture, check the following resources. They will help you assess and monitor your workplace culture.
A company culture checklist that will help you assess the current state of your company's culture. It is a great starting point to see where you're at;
A quick quiz that will help you find your organizational culture type;
An eBook that supports leaders in diagnosing company culture.
Use company culture software to uplift your workplace
The bottom line is that if you want to differentiate yourself from your competitors, you must have a strong company culture.
Many elements contribute to a company's culture, but this article's key takeaways are a good starting point to get you thinking about what your organization offers.
So, what are your upcoming plans? Whether you're just learning how to build culture in the workplace or you already have one and want to improve it, you need to learn which facets of your corporate culture are most significant to your people.
Mirro's company culture software can be your trusted partner in defining, nurturing, and measuring workplace culture. Thanks to its recognition features, feedback mechanisms, and data analytics, you will have access to valuable insights to understand, measure, and improve the company culture. Schedule a demo today, and let us show you how to build a thriving workplace.