OKRs: The Perfect Framework for Fast-Tracking Results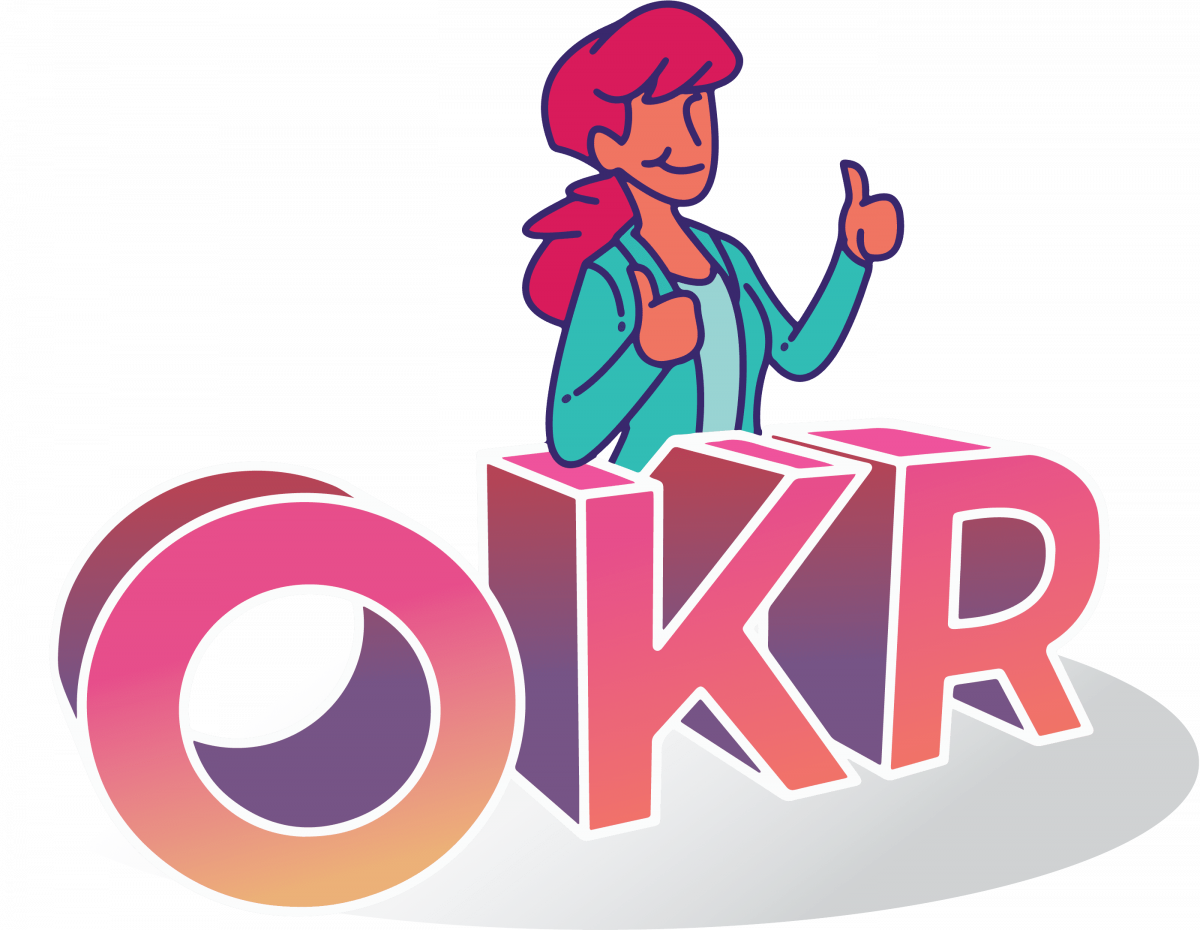 If you've ever wondered how successful companies always stay so laser-focused and committed to their goals, the answer lies in an acronym. OKRs short for Objectives and Key Results, dominates the agile business world.
To learn how to use OKRs to transform your organization and make it work for your teams, keep reading.
What's the deal with OKRs
Objectives and key results is a framework for setting goals that typically span a quarter. Teams set 3 to 5 high-level objectives to pursue, along with 2–3 success measures to determine whether a key result was achieved. Non-believers call it a process-heavy way of formalizing your day-to-day. But companies who've tried and tested it know it's a way of getting people committed, into a growth mindset, and ready for action.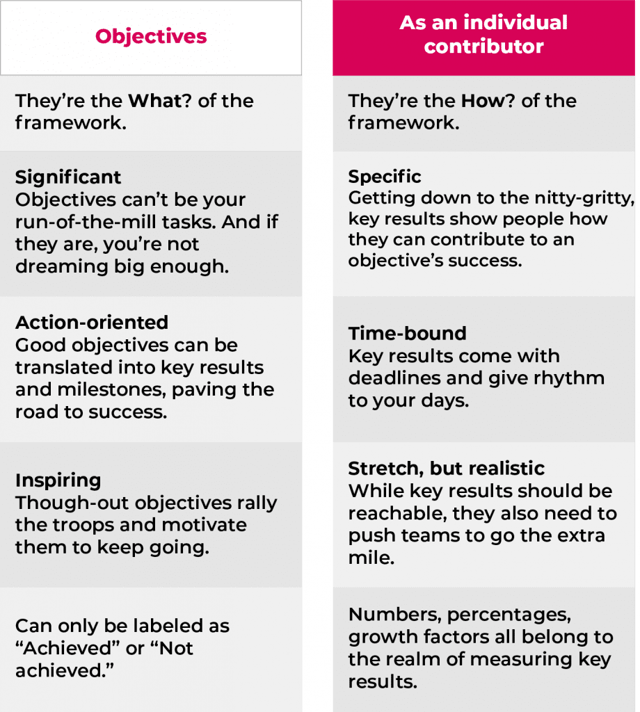 Now that we got the basics covered, let's get to the juicy part and see why OKRs are so coveted. After all, you don't make that much buzz in the business world for years with just smoke and mirrors.
OKRs benefits are a fact
Andrew Grove, the late Intel CEO, who you might know as the modern 1:1 s father figure, is also the creator of the OKRs. He taught the framework to John Doerr, a then salesman with the company. Doerr then went on and spearheaded the OKRs movements.
Throughout his long career as a venture capitalist, Doerr helped many organizations find success by switching to OKRs. And in 2018, he published his book, Measure What Matters, explaining who and why the system works.
Focus, alignment, commitment, tracking and stretching, I love that because it spells FACTS. And I can remember it.
John Doerr for Harvard Business Review
Now's not the moment for your acronym allergy to kick in, as FACTS is this framework's significant improvement over traditional methods of setting goals.
And the recipe is quite simple. The limited number of objectives encourages focus. Then alignment comes along because everyone knows what the common goals are. Next, as every individual contributor does their part, commitment builds up. Tracking the progress keeps the momentum going, while encouragement and rewards for going the extra mile turn stretching into second nature.
OKRs are the perfect antidote for complacency and wallowing in mediocrity. But if you want to tip your organization towards a cultural change, you need a bit of help. And, don't worry, this isn't about another acronym.
Put the OK into OKRs with Mirro
Mirro is the all-in-one performance management platform that helps you envision the future, drive real growth, and get people focused. It's the tool that takes the pain out of goal-setting and gives you the overview you've always wanted.
[embed]https://www.youtube.com/watch?v=FsyRGCtuXf8[/embed]
Thanks to a seamless process for setting up Objectives and Key Results, Mirro helps you understand what matters, calibrate, and point everyone in the same direction. Plus, you'll finally be able to focus on results and can see how it's all progressing or what needs adjustments!
If OKRs is the winning strategy for keeping teams connected and motivated, then Mirro is the place where it all comes together for thriving organizations.
And now, you're one click away from mastering your OKRs. Start your journey towards more performance with Mirro.