Employees profile: What is it and how to create it?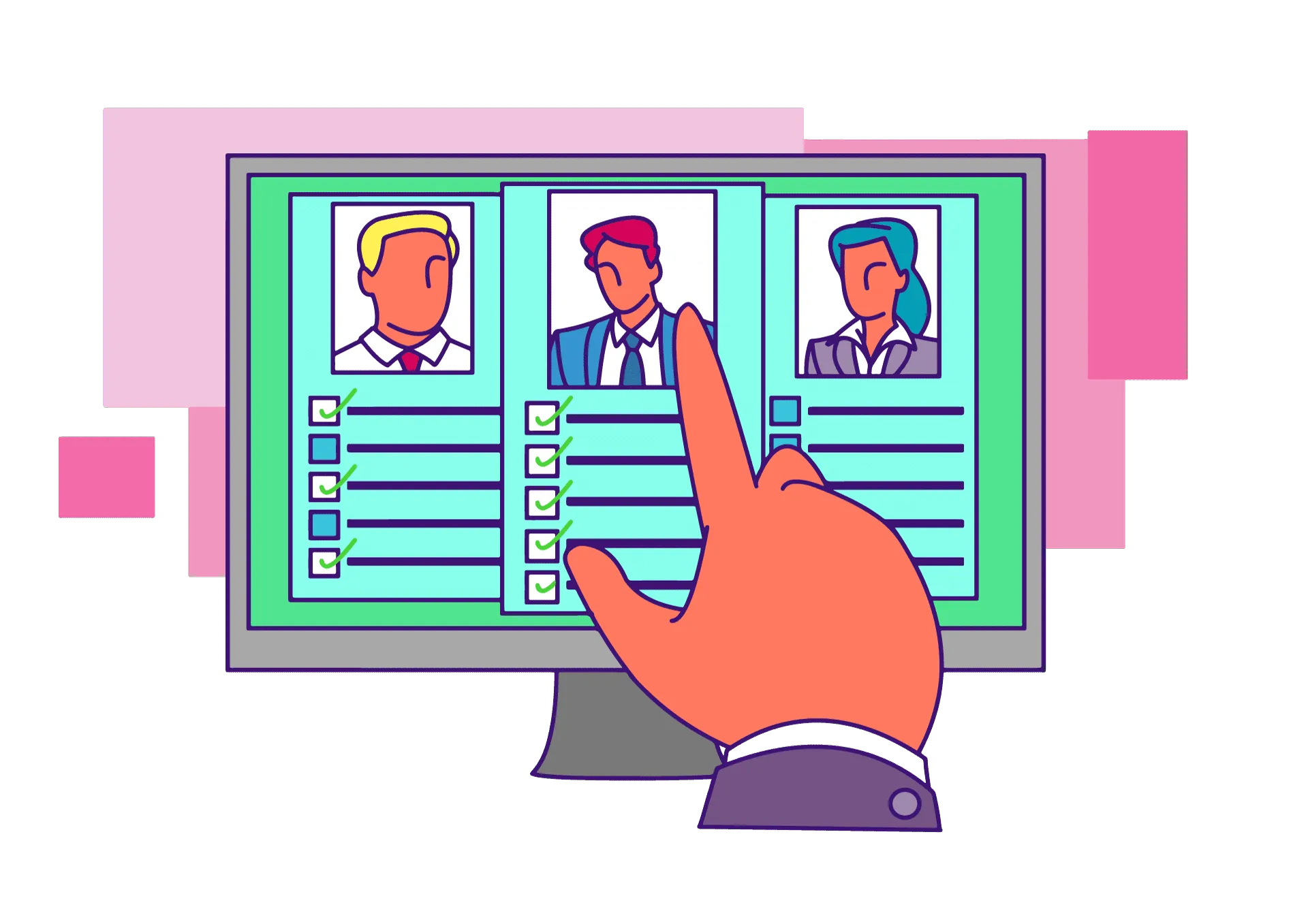 The main problems that appear in the hiring process are related to the lack of clear specifications about the respective position.
When you don't have enough data about the person you want to hire, the first step is to create an employee profile - this will help you find the ideal colleague for the given job. But how do you create such a profile and how your company could benefit from this?
Summary:
What is an "employee profile"?
How to create an "ideal employee profile" for future candidates?
Employee profile software for a better team experience
What is an "employee profile"?
In order to recruit the best talents for your company, you need to know the qualities and skills of your future colleague before posting the recruitment announcement. An employee profile should be a "candidate persona" and basically represents the qualifications, skills, and personality traits that potential candidates must meet in order to move on to the next step.
However, in an organization that values ​​technology, an employee's profile could be a personal page, in which he shares useful personal information with other colleagues. Such a profile can have many advantages, both for those who are already hired and for future colleagues.
In practice, such a profile must include personal information, work experience, skills outside the workplace, life goals, personal philosophy, and many others - all depending on the company's values and principles.
How to create an "ideal employee profile" for future candidates?
In the interview phase, any HR professional knows that an employee work profile is essential to streamline the early stages of the process. This way you can make sure that the remaining candidates meet the initial requirements.
Apart from the fact that the potential hire must carry out their activity at a very high level of professionalism, respecting the deadlines and offering quality in everything he does, it is useful to take into account other important traits.
So, when you create the ideal employee profile, consider the following aspects:
Every person has methods by which they can work better and more efficiently and when these are shared with the whole team, those involved can benefit from their colleague's knowledge.
When a team works as a well-organized group, resources are used more efficiently and each person has something to learn from another.
Whether you have a restaurant or a corporate business, one thing is clear - teamwork is very important. So, invite some of your people to participate in the interview and give them a task that needs to be solved in the team - so you can see the dynamics of the candidate and if he would fit well with the group;
Almost all companies want to see a candidate who has flexible thinking and an analytical mindset.
Critical thinking refers to the ability to analyze information objectively and to make a reasoned judgment. This involves evaluating sources such as data, facts, and research results. To identify the level of development of analytical skills, you can use assessments such as interactive tests, intelligence games, or abstract activities.
Beyond the skills already acquired by a candidate or the set of future skills, which he may acquire within your team, it is very wise to pay attention to the natural inclinations of the candidate.
How does he spend his free time
What he/she is usually doing outside work?
What are their hobbies?
These kinds of questions are very relevant if you want to find the best candidate.
For example, if they like to participate in marathons, this means that the candidate is a healthy, active person who has the potential to be more focused and more involved in the tasks at work;
Desire for development in the workplace
A modern company will always offer its members career development opportunities, so the ideal employee must have the desire to learn new things and to evolve within the organization. Also, a person eager to evolve will be open to experimenting with new methods and ideas, thus ensuring clarity and efficiency at work.
Employee profile software for a better team experience
In order to take care of your teammates, it is necessary to have tools at hand to make their work experience more pleasant.
At Mirro, each team journey begins with an employee profile that contains all the information about each member - this way, new colleagues, especially those who work remotely, can learn details about their teammates, such as their names, skills, and hobbies. There are many reasons why the employee experience is better with advanced software, of which:
It helps you create an efficient employee profile for future hires - When planning to bring a new member to the team, it is important to consider the qualifications, qualities, and skills of current members, so you can get an idea of ​​what your future colleague should be like. And software with their profiles can make this process easier for you, thanks to the fact that you already have enough data within the company to guide you.
It encourages socialization and interaction - Such a profile will help colleagues to interact more with each other, through some accessible and easy-to-use features, such as birthday alerts, days off, holidays, and accomplishments. This way, team members can congratulate each other or communicate more effectively about the work schedule or joint projects.
OKRs for new colleagues - Setting Objectives and Key results for each of your team members has never been easier, even for newcomers. With an employee profile, you can keep everyone updated and offer people a vision for the future and more clarity regarding their role in the team. Moreover, OKRs can help newbies to have a clear vision of their first projects and how they can grow and improve within the company.
It helps you reduce paperwork - No more post-its and holiday sheets hanging on the notice board! With our features, you can have a more organized schedule and thus make communication more efficient between colleagues regarding days off, new hires, and temporary replacements. Also, you can upload documents and CVs, so you can have a centralized database that can give you easier access to useful information about the people within the company.
Therefore, an employee profile is important when you want to bring a new person into the company, but also after hiring - so you can track their progress, how they communicate with other team members, and also make sure that they understand and follow the company's values.
Want to find ways to better lead and improve your team?
Contact us for more information about our services and offers - start your Mirro journey now!