Best 20 HR Podcasts of 2023

Published:
November 29, 2022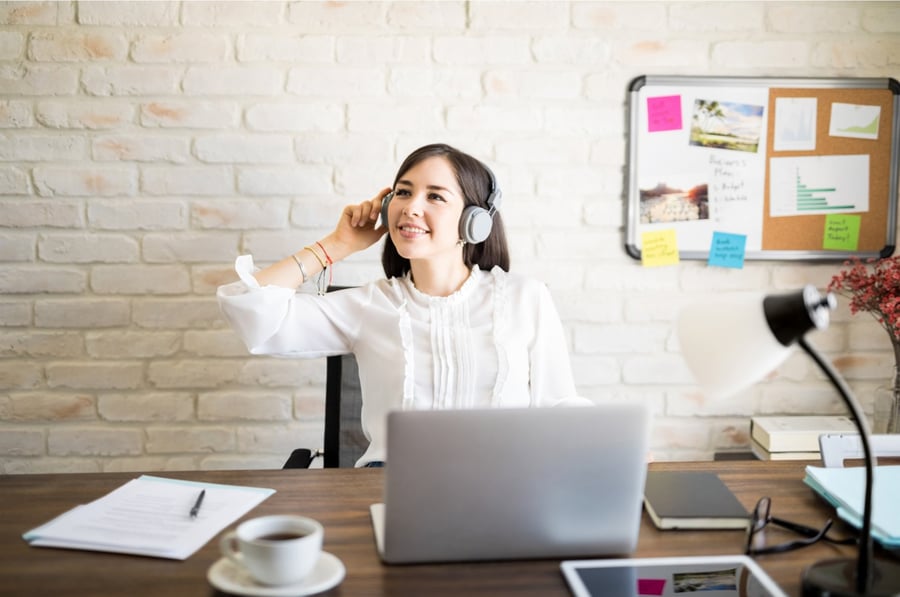 As the end of the year is rapidly approaching, you must be caught up in drafting budget provisions and outlining the strategy for the next year.
There are a lot of resources available to HR and People Operations leaders, but podcasts are arguably the most useful.
They provide a quick approach to staying on top of changes in the HR field and go further into specific topics, including hiring, retention, inclusion & diversity, and HR technology.
But with all these HR podcasts available, where do you even begin?
If you need inspiration for your 2023 HR strategy, here is a list of 20 podcasts that are an absolute must in 2023. This time, you can actually get excited about your strategy for the year because you'll get inspiration from industry experts.
Let's get right into it!
1. HR Happy Hour

Launched in 2009, HR Happy Hour is one of the longest-running HR podcasts. It is hosted by Trish McFarlane, the CEO of H3 HR Advisors, and Steve Boese, Co-Chair of the HR Technology Conference.
The hosts have discussions with an impressive array of guests from the HR industry. They cover various HR-related topics, such as management, leadership, recruiting, HR technology, and workforce technology.
Recommended episode: Putting Culture First While You Scale
2. DriveThruHR
With over 1,600 episodes, DriveThruHR is a must for any HR professional interested in keeping up with the latest discussions and topics from the field.
Hosted by Mike Van Dervort, Robin Schooling, The OneCrystal, and Dwane Lay, the show features 30-minute episodes that are easy to digest.
The guests are industry professionals who share their experience and knowledge about HR, including recruiting, talent management, leadership, organizational culture, technology, and strategic HR.
Recommended episode: Gen X, Y, and Z – Solving the Missing Links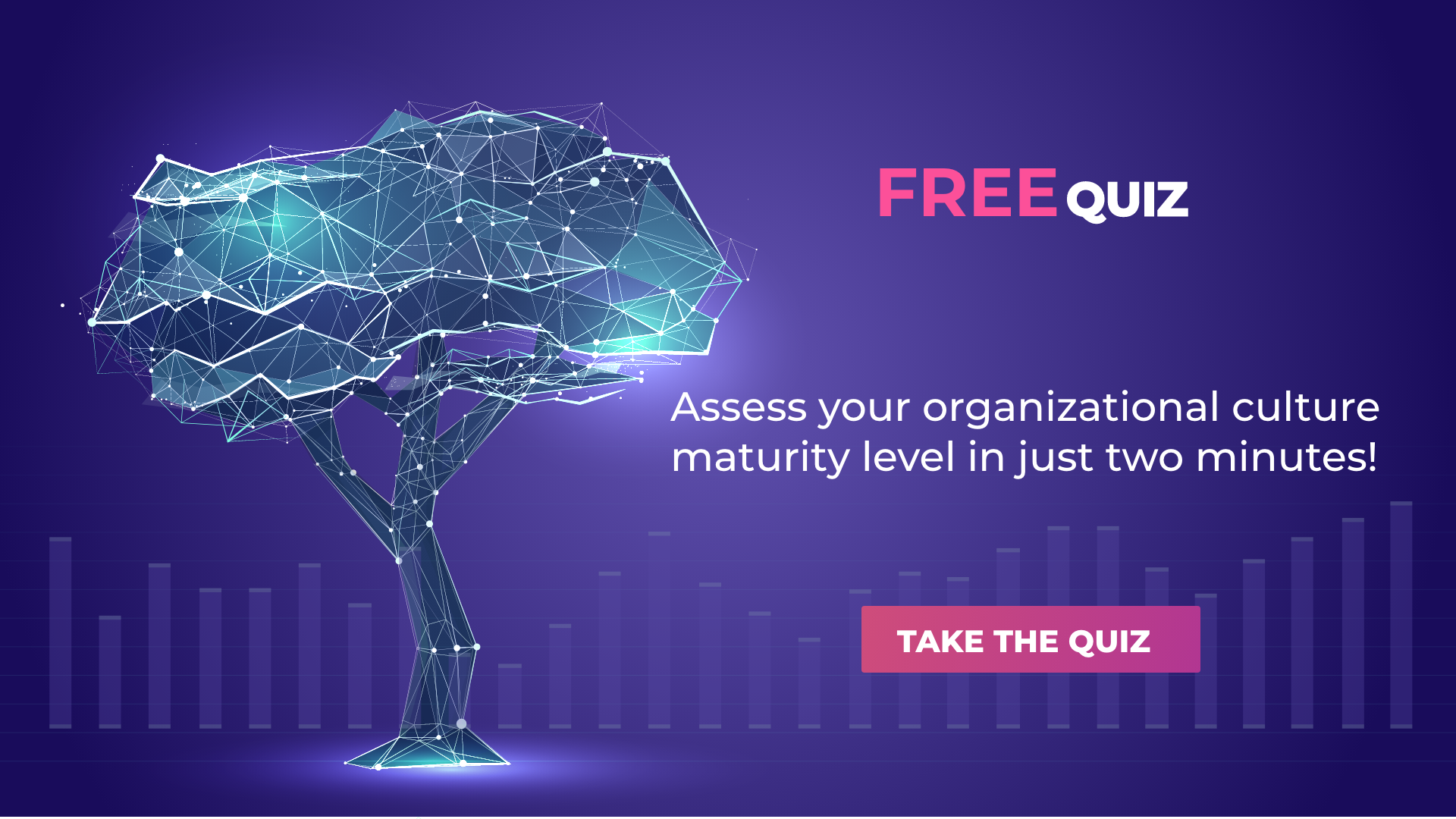 3. Digital HR Leaders
Digital HR Leaders is a well-known weekly podcast and video series for HR leaders hosted by David Green.
He interviews the most influential and progressive HR professionals advancing a data-driven and digital agenda.
Green and his hosts examine how modern HR professionals can best prepare for the future of work and leverage technology to improve their organizations.
If you're interested in the future of work, this one is for you!
Recommended episode: How to Foster Collaboration Within Hybrid Working Teams (an interview with Mark Mortensen)
4. HRleaders
Another helpful podcast and live show is HR Leaders, hosted by Chris Rainey.
Chris chats with top business leaders and representatives of well-known international firms about their experience, insights, and knowledge.
This podcast is an excellent resource if you're curious about the future of the workplace.
Recommended episode: How Philips is Making Work More Meaningful
5. #WorkTrends
This interactive podcast and Twitter chat is hosted by prominent HR thought leader Meghan M. Biro every Wednesday afternoon.
Various HR executives and thought leaders join Meghan to discuss the quickly changing modern workplace and "what inspires them."
Listeners can participate immediately in the discussion on the live Twitter feed, which is a novel twist on the conventional HR podcast format.
Recommended episode: Forecasting the Future of Work
6. Humans of HR
Humans of HR is a podcast show featuring 40-minute episodes which explore the future of work.
It was developed by a group of HR experts and strategic advisers who promise to keep the conversations "genuine, raw, and refreshing."
In each episode, the podcast hosts and their guests discuss contemporary issues, including AI, employee experience, and corporate social responsibility, while emphasizing the human side of HR.
Recommended episode: Why Employee Experience matters more than ever
7. Happiness at Work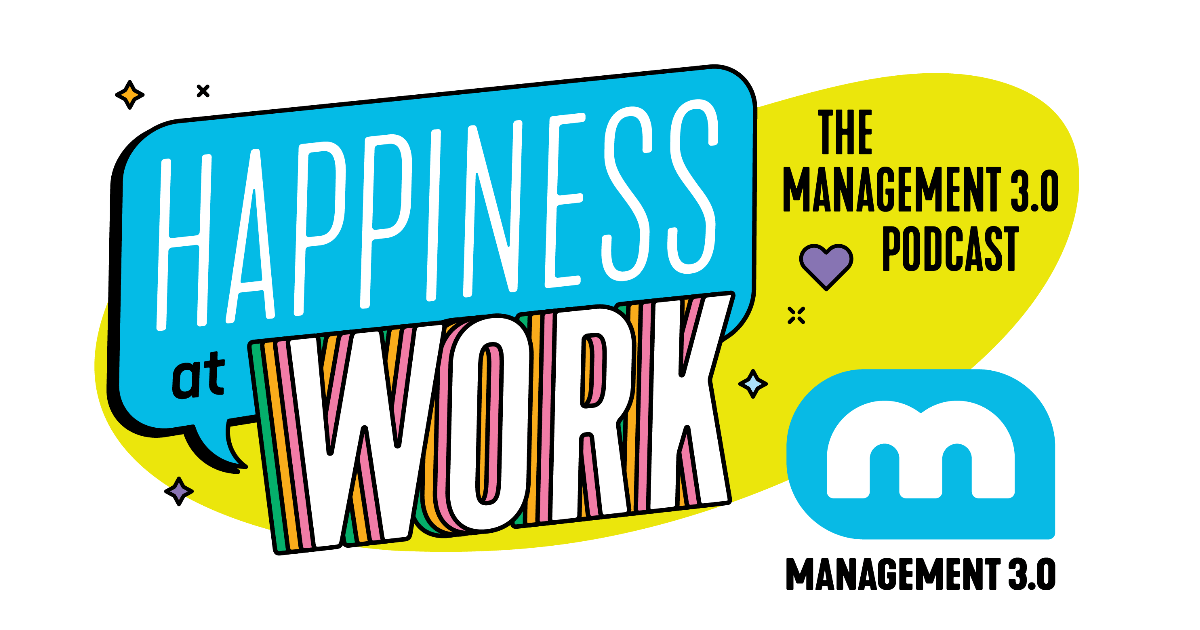 This podcast series is not specifically aimed at HR leaders but is still a valuable resource for industry professionals interested in promoting workplace happiness.
Prominent leaders, authors, or businesspersons are interviewed for each episode of Happiness at Work to learn how they embody, value, and embrace happiness.
Recommended episode: The employee journey - and why it's important
8. CIPD
CIPD is one of the most popular HR podcasts from the UK. Launched in 2011, it has more than 180 episodes released monthly.
It covers leadership, culture, the workplace, HR trends, and Learning and Development (L&D) issues. Each episode features several notable guests who study a particular subject and share their thoughts.
They aim to promote better working conditions by enhancing organizational and people development procedures.
Recommended episode: What value does HR bring to today's organizations?
9. Nine To Thrive HR Podcast
Nine-to-Thrive HR Podcast is a must for HR professionals who want to learn from Fortune 1000 businesses, thought leaders, authors, and academics.
Each episode is hosted by top experts who cover a wide range of topics, from analytics and talent acquisition to engagement, retention, and development.
This podcast has got you covered if you're looking for fresh content to solve your human capital issues.
Recommended episode: Challenges and Differences Between Remote Work and a Distributed Workforce
10. Redefining HR
Redefining HR explores talent-related topics, including HR, people operations, and recruiting.
In each episode, the engaging host Lars Schmidt talks with business and talent leaders around the world who share their thoughts, experiences, and stories in a conversational approach.
You'll learn how these experts develop their teams, what motivates them, and how we can improve moving forward.
Recommended episode: ReCulture the Workplace With Udemy's Chief Learning Officer, Melissa Daimler
11. Workology
Launched in 2014, Workology is HR leaders' go-to podcast about workplace disruption.
Jessica Miller-Merrell hosts a discussion on business leaders' trends, tools, and case studies.
HR specialists from well-known organizations such as Adidas, Accenture, Microsoft, GAP, and AT&T have previously been featured guests.
Recommended episode: Episode 372: Helping Employees Understand Their Benefits to Make the Right Choices With Chad Wilkins, HSA Bank
12. Leading The Future of Work
Another great HR podcast that is more future-oriented is Leading The Future of Work.
The host, Jacob Morgan, speaks with experts and professionals about the future of employment and how it will affect businesses.
You will learn about subjects like the effect of AI on our professions, how technologies will affect the future of work, the value of a growth mindset, and more during the weekly episodes.
Recommended episode: The Rise Of Chronic Stress At Work & How We Can Fix It
13. The Candidate Experience
As its name suggests, this podcast is about improving the candidate's journey. It is hosted by Chuck Solomon, who explores the job candidate journey via 1:1 interviews with guest experts.
Hiring managers, talent acquisition, HR, recruiters, and job candidates will gain valuable insights that will help them throughout this process.
This podcast is suited for HR professionals and job seekers looking for valuable career advice and job search tips.
Recommended episode: Kindness and Empathy — Emily Kaija
14. Recruiting Future

Recruiting Future explores innovation and futurology in recruitment and HR. Hosted by Matt Alder, the weekly 25-minute episodes cover diverse topics on Talent Acquisition.
This podcast show regularly appears in the Chartable Global Business Top 100 chart and has more than 450 episodes to listen to.
You'll learn how experts and thought leaders are reshaping the employment landscape and how to navigate this changing industry.
Recommended episode: Ep 444: Workplace Culture
15. HRchat Podcast
The HRchat Podcast features discussions with prominent corporate leaders and professionals who aid HR executives in their daily work.
Bill Banham hosts the show, which usually lasts 15 to 25 minutes. It covers lessons learned and advice on HR, including talent, HR IT, culture, employment law, and business strategy.
Recommended episode: Wellbeing at Work with Gethin Nadin
16. Not the HR Lady
Tara Furiani and Justin Boggs are the two hosts of this show. It will be a delight to listen to this podcast as they discuss critical work-related topics.
Their refreshing content focuses on engagement, inclusivity, transparency, communication, information, and the opportunity to network and grow.
The goal of this podcast is to start an ongoing dialogue about "taboo" topics related to work and, ultimately, to improve the workplace.
Recommended episode: Not the HR Lady: S2 E9 A Tale of Twelve Systems
17. HR Coffee Time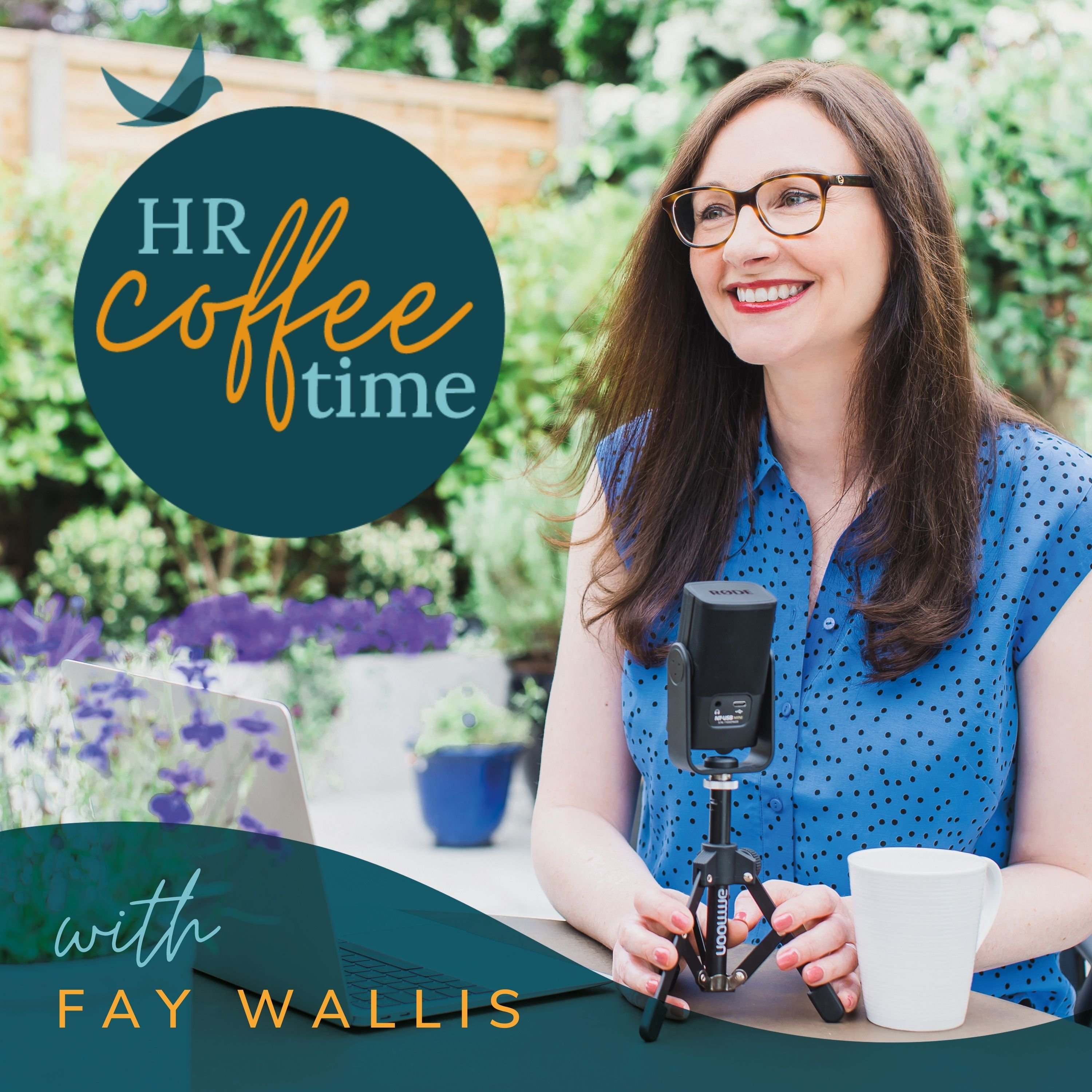 Career coach Fay Wallis hosts the weekly HR Coffee Time podcast. Fay has mentored numerous HR people and worked as an HR professional, so she is familiar with many difficulties you might face.
Her weekly episodes include solos as well as guest appearances. The latter includes contributions from other professionals and coaches who advise on how to succeed in HR without experiencing burnout.
Recommended episode: 058 | How to feel more confident using data & analytics in your HR role, with Angela Moyle
18. The HR Uprising Podcast
The HR Uprising Podcast features discussions with relevant specialists and actual HR, Organization Development (OD), or L&D practitioners to examine HR "hot" themes and challenges.
It is hosted by the business psychologist, HR change agent, speaker, and coach Lucinda Carney. The show has two formats: "In focus" episodes, where she examines a specialized subject in depth, and "Conversations with" series, where she speaks with authorities and regular HR/L&D workers.
The goal is to create a welcoming community where professionals can exchange ideas and knowledge with each other.
Recommended episode: How To Deliver 360 Feedback
19. All About HR
This is a podcast series where HR leaders, experts, and practitioners from all over the world give their insights on all things HR.
The host, Neelie Verlinden, discusses epic wins, failures, and learned lessons with her guests.
All About HR is for you whether you're an ambitious HR professional, a business leader interested in the future of work, or just curious about this industry.
Recommended episode: How to Fix the Perception of HR
20. HR Party of One
HR Party of One is your guide to Human Resources. The show's host, Sarah Hecht, focuses on the most important issues for HR teams and company executives.
She leads lively debates on the most recent HR problems affecting startups and small firms that are expanding quickly.
Learn about employee benefits, hiring and retaining employees, HR technology, company culture, onboarding and offboarding, people management, compliance deadlines, payroll, and more.
Recommended episode: How to Create an Effective Employee Recognition Program
Bonus:

Work 20XX with Jeff Frick
Work 20XX is a show focused on the future of work. Jeff Frick, the podcast's host, talks to practitioners looking for a different relationship with their employer, technology providers, academics, authors, and thought leaders.
The podcast's goal is to share best practices and experiences to improve the future of work for individuals, companies, and the global HR community.
If you want to learn how to navigate the challenges of the modern workplace better, this podcast series is for you!
Recommended episode: Darren Murph: Remote-First, Asynch Communications, Operating Manual | Work 20XX #01
Bonus:

Scaling Culture
Scaling Culture is an award-winning HR/People & Culture podcast. Host Ron Lovett interviews best-selling authors like Amy Edmondson, Frances Frei, and world-class thought leaders from companies like Bank of America, Ford Motor Company, Deloitte, and Microsoft about all things organizational culture.
Lovett's guests share their experiences with building incredible high-performing cultures, focusing on key takeaways and action items that listeners can use in their teams.
Recommended episode: How to Lead With Gratitude and Support Your Employees Mental Health
Bonus:

The E1B2 Collective
The E1B2 Collective podcast helps listeners find innovative strategies, advice, and tangible tactics that work best to create great organizational cultures and put people at the center of that strategy.
The content is a mix of the host, Anthony Vaughan sharing his own Solo POV and phenomenal guest-based interviews.
Recommended episode: Aligning Teams
Expand your HR knowledge
This list of the best HR podcasts will get you started, whether you want to improve your knowledge or hear other professionals' experiences.
We hope you learn something from these HR podcasts and apply it to your workplace.
No matter the show you choose to listen to from this list, you will undoubtedly learn something new about the exciting and quickly expanding field of Human Resources.
Grab your headphones and tune in!